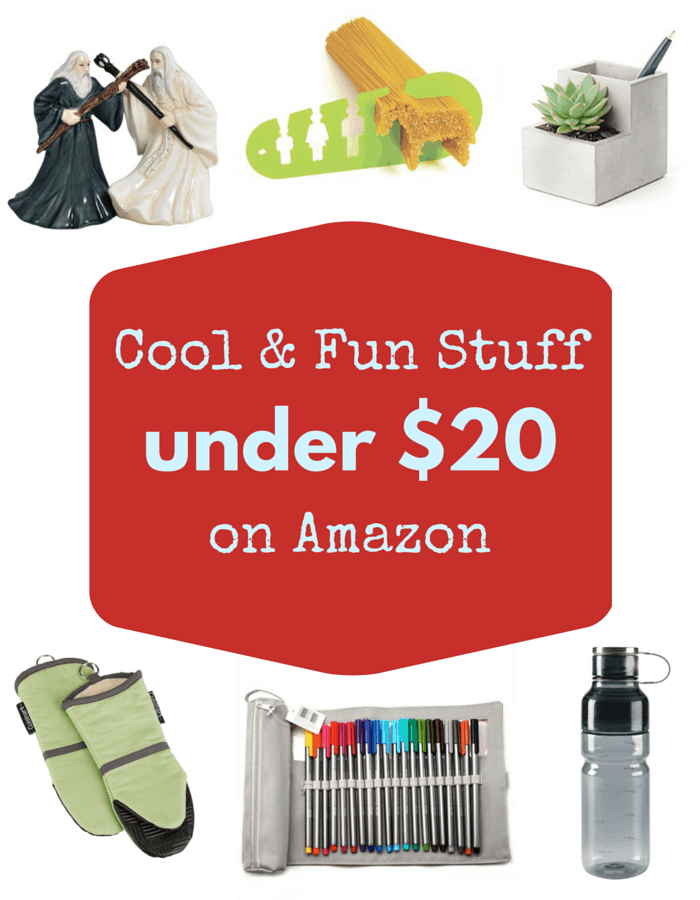 There's nothing quite as sweet as a crisp $20 bill – and it only gets better if you find something fun and cool to buy with it!
Amazon for the win! They've got a ton of great products, but here's a list of Cool & Fun Stuff on Amazon for under $20. Now you can put that awesome bill to use!
Double Wall Steel Mug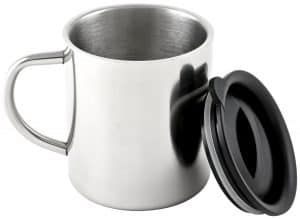 Here's a double-walled stainless steel mug to start your morning off right. There's no way this thing will break, and it will keep you cup o' joe toasty for the whole morning. It's lightweight and fits your hand perfectly. This is a great buy – See it here on Amazon.
Fine Line Pens w/ Case
Staedtler might be the top quality brand of fine-liner pens out there – and here you get 20 colors plus a trendy case! What more could you ask for? These pens are so comfortable with their ergonomically shaped design, plus they draw a lovely line with minimal bleed. See it here on Amazon.
Headphone Stand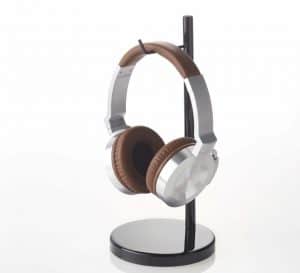 Add a cool factor to your desk or office space with this headphone stand – it saves space and keeps your high quality headphones safe. It's easy to assemble, has a solid build and adds a nice aesthetic factor. See it here on Amazon.
Reusable Storage Bags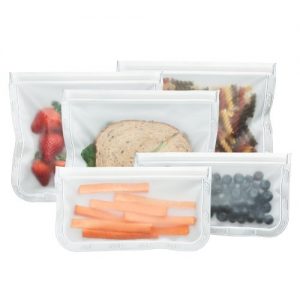 If you want to be environmentally friendly but just can't part with your plastic baggies for food storage, this is your solution! Reusable zip-seal bags – so cool. These guys are leak-proof so it won't leave your briefcase, purse or lunch bag spoiled with nasty leaks, and the double lock seals in freshness. See them here on Amazon.
Strive Advance Water Bottle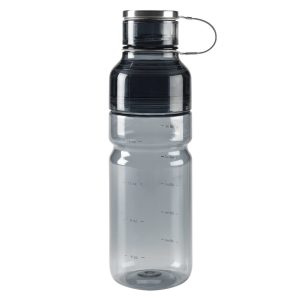 Finally a water bottle that has a large opening for easy filling & cleaning AND a small opening for smooth, controlled drinking! This BPA free water bottle is awesome in just about every way. It's dishwasher safe, easy to use and has a cool design! See it here on Amazon.
Concrete Desktop Planter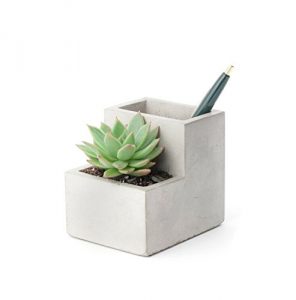 Here's a fun desk accent – a concrete planter! It's a great way to add a bit of green to a stale office space, and the terraced concept design is perfect for holding pens, business cards or other office supplies. See it here on Amazon.
Adjustable Tablet Stand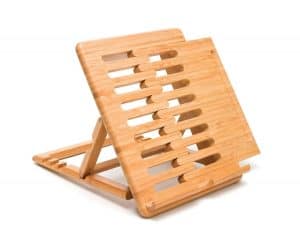 Having a tablet stand is great, but this one stands above the rest because of it's natural bamboo design. It's adjustable too, so you can change the height and width for your needs. It also works well for holding your cookbook in the kitchen or a calendar on your desk! See it here on Amazon.
Half Slope Terrarium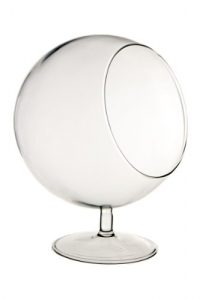 How cool is this terrarium?! It's modern and sleek design makes it a fabulous accent to any space. They work amazingly well for succulents and air plants, but you could use it for so many other creative displays as well. See it here on Amazon.
Double Insulated Glasses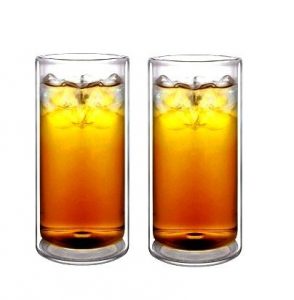 These glasses make a fun, practical addition to your dinner table. They are made of lead-free, high quality glass – not plastic – so you don't lose out on class at that fancy dinner! They are sturdy and durable, plus they keep cold things cold and hot things hot. See them here on Amazon.
Library Card Tote Bag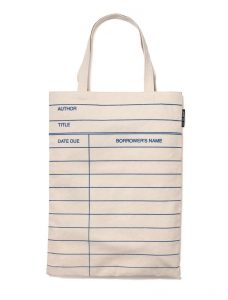 Well isn't this a fun design for a tote bag? Especially for a library nerd! This guy is made of 100% cotton and has a nice inner pocket for any smaller items. The straps fit comfortably on your shoulder even when it's weighted down. See it here on Amazon.
Ice Cream Scoop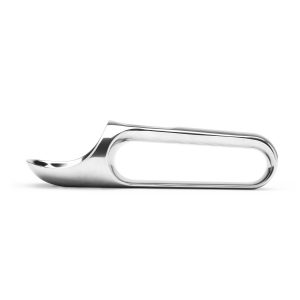 You know that love-hate relationship with dipping ice cream right? Love the eating ice cream part. Hate getting ice cream all over your hands. But with this cool ice cream scoop, it's a love-love relationship. The elongated, ergonomic handle keeps your hand away from the container while maintaining a strong grip. See it here on Amazon.
Wooden Cups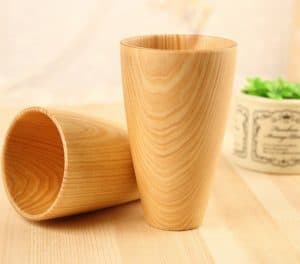 These wooden spruce cups are gorgeous – They are made of natural wood & carved by hand from a single block of wood. They have a smooth, matte finish. This makes a cool, unique gift for anyone who loves the great outdoors. See it here on Amazon.
Bedside Caddy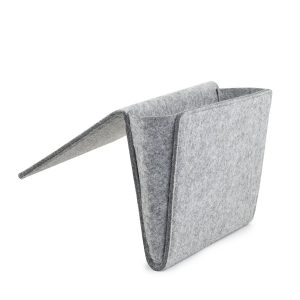 Tired of losing the remote or your glasses during the night? Here's a fun little solution: a bedside caddy. It has a slim, grey felt design that will blend well with any room design. You can use it to hold your late night reading material, phone, earbuds, or even a bottle of water! See it here on Amazon.
Lord of the Rings Salt & Pepper Set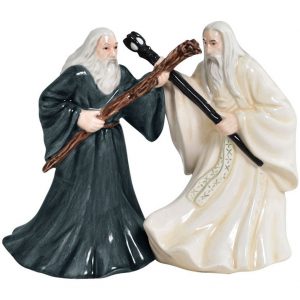 Who wouldn't want to dine with Gandalf & Saruman?! This salt and pepper set is a licensed Lord of the Rings product and makes a great gift for any avid fan. They are made of high quality ceramic, and can even be used in the dishwasher! See them here on Amazon.
Robot USB Hub
Sometimes you just need a few more USB ports – or one that is more accessible. And with the robot, you can that and a fun little companion! It's Mac and PC compatible, and it's eyes light up when it's connected too. How cool! See it here on Amazon.
Silicone Oven Mitts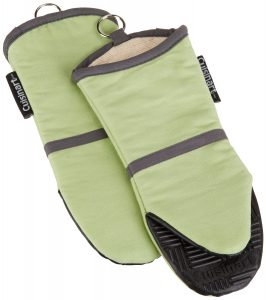 Looking for a "cool" way to grab stuff out of the oven? Check out these oven mitts. They have an awesome silicone rubber grip on the fingers for heatproof & waterproof handling. Plus, the finger design is perfect for left or right-handed use. See them here on Amazon.
Spaghetti Measuring Tool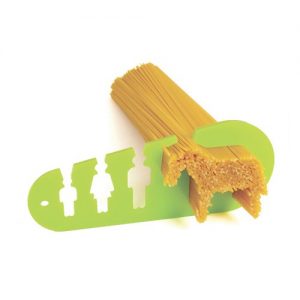 This spaghetti measuring tool is such a fun and practical kitchen accessory. Seriously though, how many times do you have a ton of noodles leftover with no sauce or worse, not enough noodles made? Now you can measure out specifically how much pasta you need, even if you feel like you could eat a horse! See it here on Amazon.
Conclusion
Nobody likes to waste $20 bucks on a worthless product, but now you don't have to worry about that. Amazon has some great products that are cool, fun and practical!
But if you didn't find what you were looking for, be sure to check out Amazon's Most Wished For Sporting Goods and Amazon's Best Selling Pet Supplies.