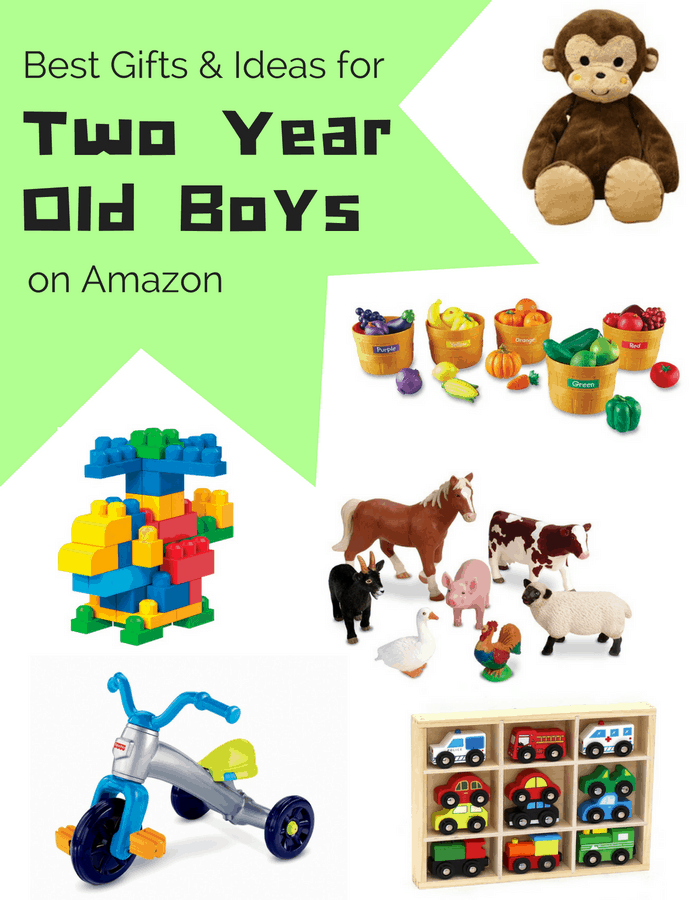 Terrible Two's or Terrific Two's – whichever camp you're in, there's no denying that 2 year olds are going through a whirlwind of change and development. Finding fun toys & ideas to participate in play and engage their interests can definitely be a challenge.
And once again, Amazon comes through! We've curated top-quality, developmentally appropriate (and fun!) toys for your favorite toddler. Here are the Best Gifts & Ideas for 2 year old Boys on Amazon.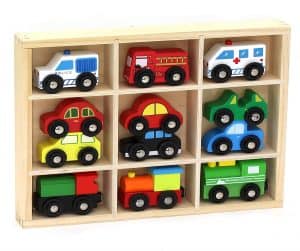 As your 2 year old starts showing more independence and his motor skills & imagination grow, he is sure to enjoy this car & train set. It's the perfect size for his hands to grip, roll & manipulate and they join together with magnets to create a train that is compatible with many of the major train play systems. Plus, it's construction is vibrant, fun and engaging. See it here on Amazon.
Now is the time for your toddler boy to start preparing to be the next Top Chef! This simple kitchen allows your little one to engage in simple pretend play practicing motor skills, building vocabulary & even following directions as you play with him. This toy can grow with him too. See it here on Amazon.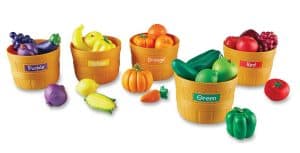 Sorting usually a high-interest activity for young toddlers, and this play food set is perfectly suited for that and can easily be incorporated into pretend play, learning vocabulary, and food recognition! The baskets are great for gathering and containing this play food too. See it here on Amazon. And, here's another food set that includes more than fruits & veggies.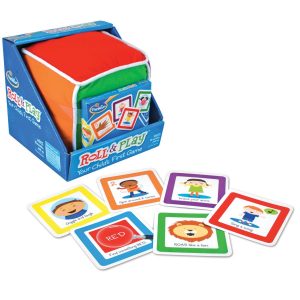 Looking for a fun way to work out some of that terrific two's energy? Here's a wonderful Roll & Play Board game that gives your little boy endless learning opportunities in all kinds of arenas – plus it encourages some fun parent/child memory making! See it here on Amazon.

2 year olds are generally eager to help – especially if the task promotes independence! This cleaning set couldn't be any better for your toddler. It includes a broom, mop, duster, dust pan & brush – and is the perfect size for your little one. It stimulates pretend play, builds self esteem & independence. See it here on Amazon.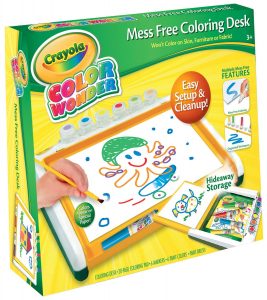 Toddlers have the most wonderful imaginations – and nothing captures and illustrates it better than art. This mess-free coloring desk allows him to express all his creativity without worries that he'll start on your walls too. It's easily portable and can hold more than enough paper and crayons. See it here on Amazon. If you're looking for a simpler art tool crafted specifically for toddlers, try out these Palm Grip Crayons.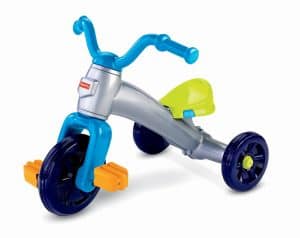 As your little one builds his walking & running skills, this tricycle will be a perfect addition to his collection. He will have a blast moving across the floor or out in the yard – and this one can grow with him throughout toddlerhood. It's sturdy, cute and fun – and quite easily may become his new favorite activity. See it here on Amazon.
It's hard to believe that your 2 year old is old enough to start with simple puzzles, isn't it? This simple puzzle set is a perfect activity to grow his tactile & problem solving skills – and even helps him to start thinking in logical steps. The pieces are big & chunky and the animal shapes are easy to recognize and talk about. See the set here on Amazon.
Most toddlers struggle with attachment at one point or another, and having a transitional object like this adorable monkey can really be a godsend. Ollie the Monkey is soft & cuddly (and easy to wash!) – plus he can encourage imaginative play! See him here on Amazon.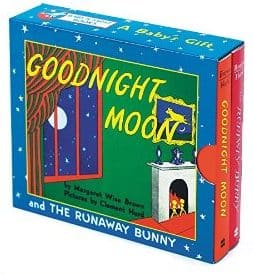 There is no denying that reading and looking at books is a fabulous activity for toddlers – it helps with language development, hand eye coordination, logic, creativity among others. These are 2 classic books in one set: Goodnight Moon & Runaway Bunny. They are fun to read anytime, but are especially sweet as part of a bedtime routine. See the set here on Amazon. You should also check out this classic: Brown Bear, Brown Bear, What Do You See.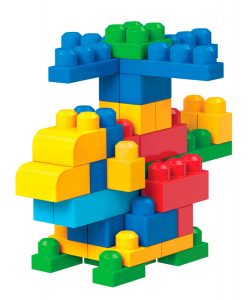 If you looking for a phenomenal hands-on activity for your toddler, be sure to check out these mega-blocks. They are the perfect size for toddler hands and encourage hand-eye coordination and some major creativity action – from towers, to houses, to animals and everything in between. It's also a great opportunity for parent-child playtime. See them here on Amazon.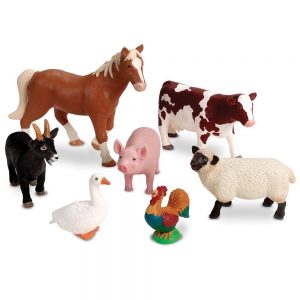 As your toddler boy's imagination keeps growing and growing, you know that he will love playing with these jumbo farm animals. They are realistically detailed, durable and sturdy. And they actually stand up on their own. With the variety, it's a great way to practice word recognition and build up that vocabulary! See them here on Amazon.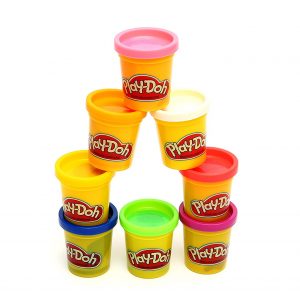 Play-Doh is the perfect rainy day activity because of the endless creation opportunities. It really ignites the creativity in your toddler and is play-safe. It's also a fun activity for you to play side-by-side with your toddler…there isn't anyone too old for Play-Doh! See it here on Amazon.
Conclusion
With so many fun activities and toys out there, maybe 2 year olds aren't so terrible after all! If you didn't find what you were looking for, be sure to check out Amazon's Best Selling Tops & T-Shirts for Toddler Boys and the Most Wished for Toddler Toys on Amazon.