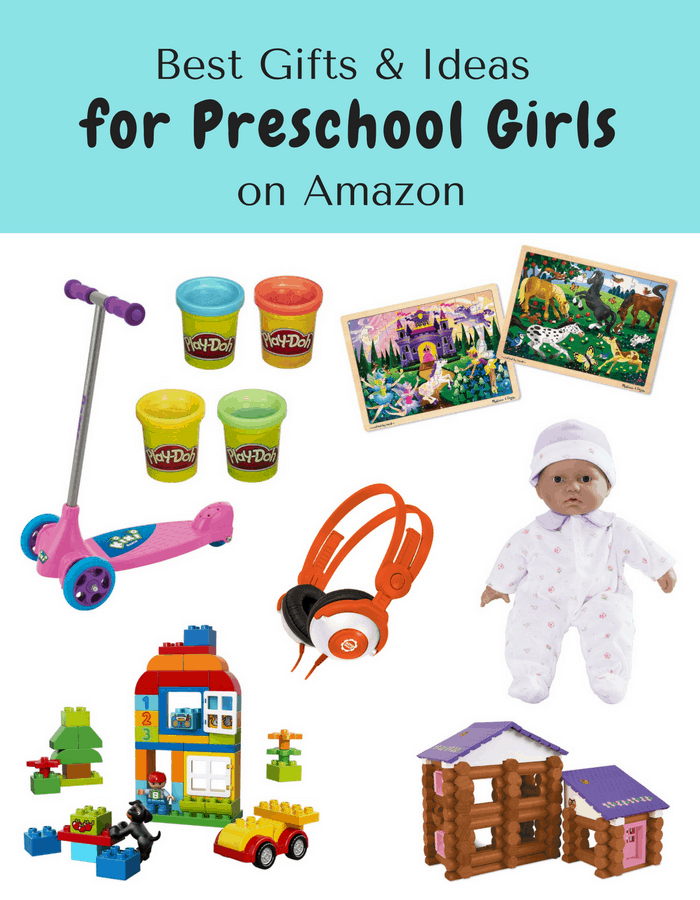 Your sweet little toddler has officially become a preschooler and she's now actively exploring everything around her. She's probably running, pretending to cook you meals and clean the house, feeding herself and maybe even attempting to dress herself!
Toys for preschoolers are so fun to shop for – but there is so many to choose from that it can seem a tad overwhelming, right? If you're looking for developmentally appropriate & fun ways to engage your preschool girl, here are the Best Gifts & Ideas for Preschool Girls (4 to 6 years old) on Amazon.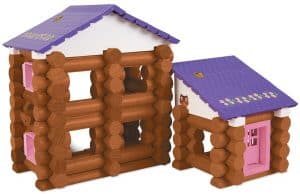 As your little one's mind continues to develop, her creativity will soar – and Lincoln Logs are the perfect toy to stimulate her creativity and analytical skills. She can build different structures with these logs – and even incorporate pretend play into the game! And the logs are the perfect size for her hands. See them here on Amazon.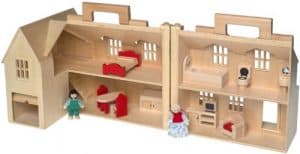 Pretend play becomes all the rage in the preschool years, and what better way to encourage imagination and role play than with this versatile doll house? It's minimalist design really gives your little girl the opportunity to use her imagination, plus it comes with 11 furniture pieces and 2 flexible people pieces. It's also easy to pack up and carry with you! See it here on Amazon.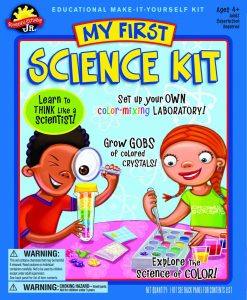 Looking for a fun way to introduce science to your growing girl? This kit includes several fun experiments that introduce the scientific process and interesting subjects like how rainbows are made. It will spark some serious curiosity and creativity! This is especially great for an older preschooler. See it here on Amazon.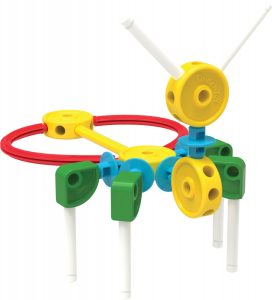 Tinker Toys are a classic preschool toy that provides hours of fun for the imagination. It's great for working on motor skills that will help her as she starts holding a pencil and even begins writing in the near future! This particular set comes with 13 building ideas – but the possibilities are truly endless! See the set here on Amazon.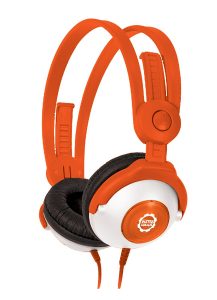 Technology has certainly changed the world our children are growing up in, hasn't it? There are thousands of creative apps & video programs that serve wonderful educational purposes – and these headphones allow your little one to work, play or enjoy without disturbing the rest of the house. These are lightweight with a volume limit that will help you guard your little one's ears. Plus, they come in a variety of colors! See them here on Amazon.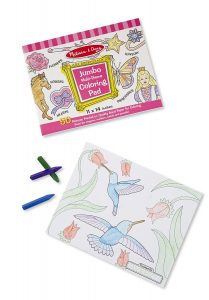 There is simply no other quiet time activity like coloring is there? Kids of all ages (and even adults!) love a few minutes with crayons and an empty coloring page to express themselves. It's also a fabulous rainy day activity. Your preschool girl will not get enough of these jumbo designs either. See it here on Amazon.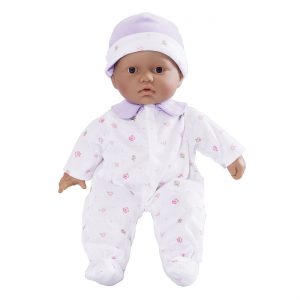 Every preschooler should have a baby doll! They encourage holding & nurturing so that your preschooler can build her social skills and enjoy hours of pretend play. Having a baby doll is also a great tool to introduce the concept of a new family member or perhaps a friend's new sibling. This one is soft & cuddly with several ethnicities available. See it here on Amazon.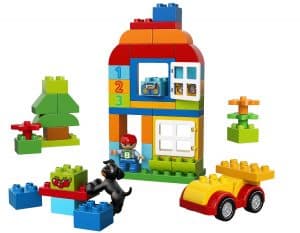 Duplo is truly made for little hands and creative minds. This is the perfect starter set for your preschool girl – it has a variety of colors and pieces that she'll love mixing and matching into new creations. The box also serves as the perfect storage unit! See it here on Amazon.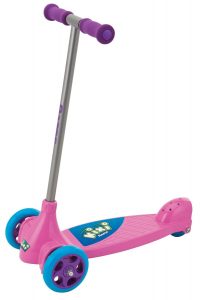 A little outdoor play is always good for growing children – it helps them develop muscle strength and coordination, plus it gets some of that endless energy out! This scooter is designed specifically for preschoolers as it gives just enough stability to keep them balanced. It comes in 2 different color designs too! See it here on Amazon.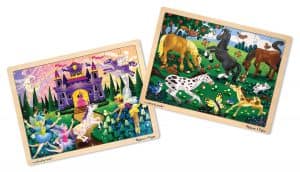 It's hard to believe that your little girl is old enough to reason through more complicated puzzle sets like these isn't it? She will have a great time piecing these beautiful scenes together – and what a sense of accomplishment when she's finished! See the set here on Amazon.

Play-Doh. Another classic quiet, indoor activity, right? You'd be surprised at how educational a little dough can be. It really stimulates fine motor skills, logic, reasoning and creativity as your preschooler brings her mind images to life with this starter set. It's got all the tools you'd need plus several colors to play along with. See it here on Amazon.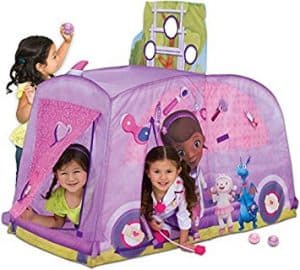 If your little girl already loves pretend play, she'll love a tent like this Doc McStuffins Mobile Clinic Tent. It'll give her a play place that's all her own – plus it's the perfect way to encourage pretend play. See it here on Amazon. If you're looking for a more generic design, check out this playhouse.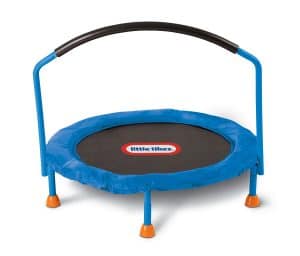 Preschoolers are well known for their endless energy – and this trampoline is the perfect toy for using up some of that wonderful excitement! And since it has a balance bar, it's a great way to build balance and muscle coordination. See it here on Amazon.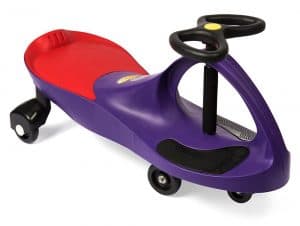 We all agree that playing outside is a great thing – but sometimes you run out of ideas. You won't need anymore ideas when she has this plasma car. She won't want to play on anything else! She can go on forever – but without the more complicated gears and pedals. See it here on Amazon.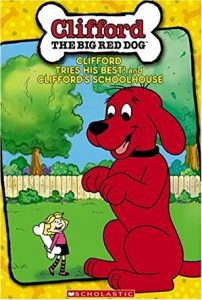 A good story never gets old – and a movie like Clifford Tries His Best might be the perpetual rerun in your house. She'll love going with Clifford and friends on adventures, plus the writers incorporate some wonderful positive lessons in the storylines. See it here on Amazon.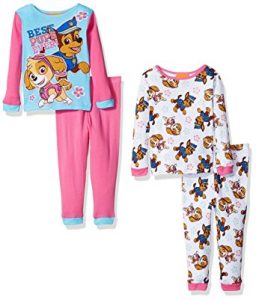 Getting new pajamas is so fun when you're a kid – and this cute Paw Patrol set might be her new favorites! They are made of comfy cotton and have fun designs. See them here on Amazon.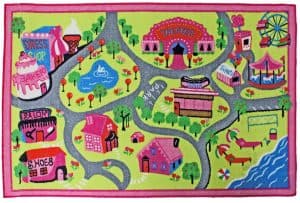 Who ever said that little girls don't like to play with cars? This car mat is a perfect idea for a preschooler because of the colorful, animated illustrations – and the roads can fit any generic toy car. It's great for pretend play and building storylines. See it here on Amazon.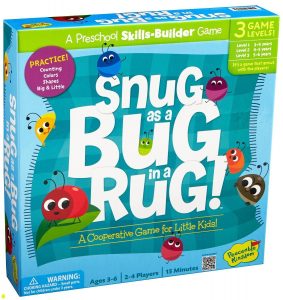 As your preschooler starts getting better are listening to and following simple instructions, introducing fun, educational games like this could really lead to some great memories! Snug as a Bug in a Rug is a fun matching game with three levels so it can grow with your child. See it here on Amazon. Candy Land is another crowd favorite, and Zingo is a great educational choice that's geared towards numbers.
Conclusion
Preschoolers are such a fun age to interact with as their curiosity and independence grow – and these toys are all great ideas for him. Everybody will enjoy them!
If you didn't find what you were looking for, be sure to check out Amazon's Best Selling Preschool Clothes for Girls for some fun options. You also might find some fun things in Amazon's Most Wished For Preschool Toys and Amazon's Most Wished For Pretend Play Toys.
Happy Shopping!