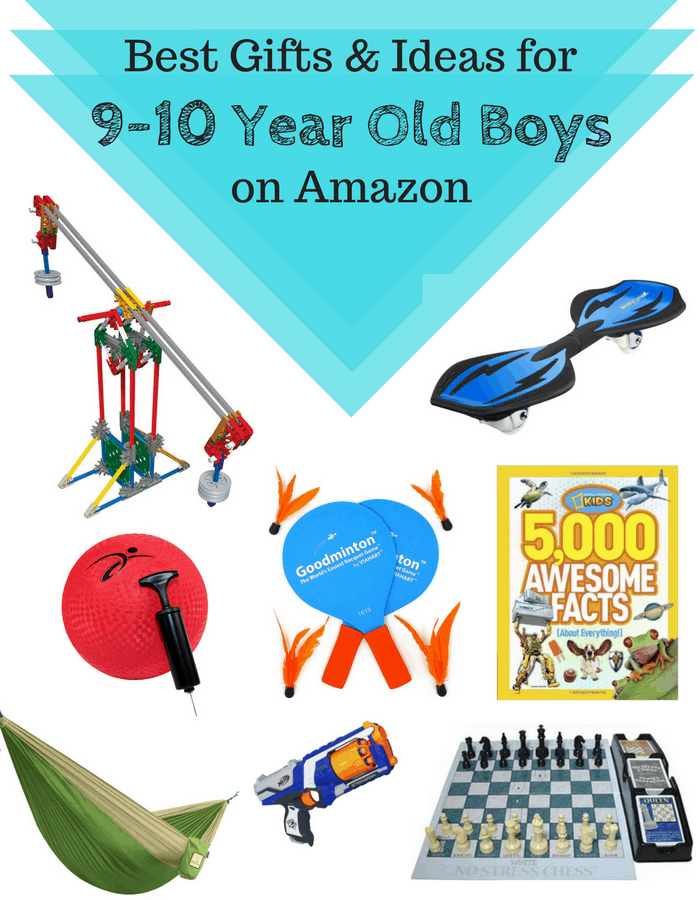 Congratulations! Your 9- to 10-year-old boy has entered middle childhood and is certainly growing in independence and sense of responsibility. You may have noticed that his attention span is increasing and he's working towards being a great problem solver. Most boys this age start to really enjoy team games, and he may have started to develop hobbies and special interests. It's really a fascinating time to be involved in his life, especially watching him feel success when he learns something or applies a new skill!
With all the developmental changes happening right before your eyes, it's hard to keep up with good ideas that will really interest him and his growing mind. Here are the Best Gifts & Ideas for Older School Age Boys (9-10 Years Old) on Amazon!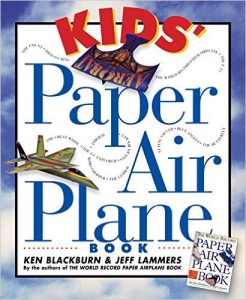 This book is written with your boy in mind – it has a variety of plane designs along with fun aviation facts that he will love! He'll learn how to design planes, do fun stunts and practically run his own airport in your home! You may even find yourself wanting to join in the fun. See the Kids' Paper Airplane Book here on Amazon.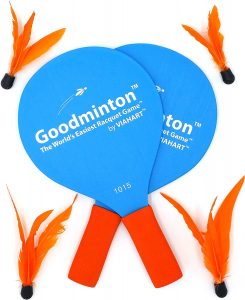 Now here is a year-round game that your 9-10 year old will love. It's a combination of table tennis and badminton – and serious fun! It's a fabulous way to introduce racquet sports to him, and with his improving hand/eye coordination, he's sure to dominate. See Goodminton here on Amazon.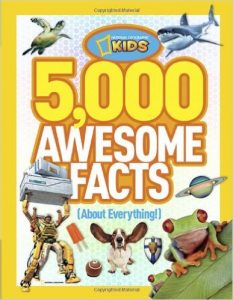 Kids in middle childhood generally love anything factual in nature – and with the awesome pictures and fun content in this book, he will love reading and learning! It's also a great conversation starter about a ton of different subjects from science to nature to food to history and literally everything in between. See it here on Amazon.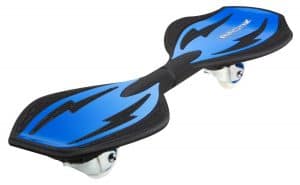 I'm sure you've noticed that kids of all ages have an endless amount of energy – it's hard to keep up with them sometimes! This RipStik is an awesome idea for your 9-10 year old. It's sized just right, and you'll be surprised that some reviewers say this is a favorite over video games and tv shows! See the Razor Ripstik here.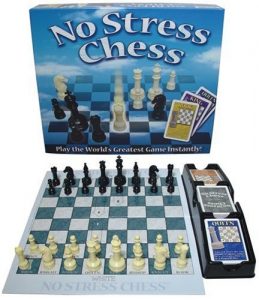 Did you know that chess can be more than just a strategic thinker's game? No Stress Chess is the perfect way to introduce an age-old favorite. It's the traditional game, but the deck of action cards with moves teaches your child without the stress of remembering all the rules at once. Soon he'll be a grandmaster! See No Stress Chess here on Amazon.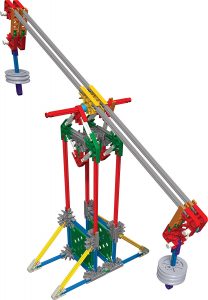 Here's a fantastic way to merge fun with education! These K'Nex Levers and Pulleys use a kid's natural creativity and curiosity toward building a greater understanding of science, technology, and engineering. It comes with an experiment guide – but the possibilities are really endless. See it here on Amazon.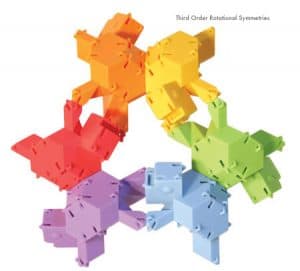 No, you didn't read that wrong. Reptangles are turtle-shaped blocks that build similar to LEGO's – but a bit more complex. Just two of these turtles combine in 100 different ways! So you can imagine the endless creative engineering your boy's mind will think up. Check out Reptangles here on Amazon.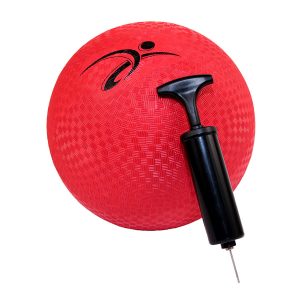 Yes, it seems a bit too simple, right? But think of all the fun to be had with a kickball. He can play wall ball on his own or gather a group of friends for kickball or dodgeball – or better yet, create his own game! All the while using up that energy, strengthening his growing body and building his coordination skills. See it here on Amazon.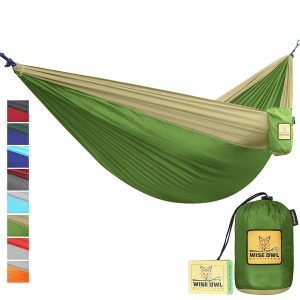 Whether your 9-10 year old boy likes camping or not, a hammock can still be a wonderful idea – especially if you live in a great climate. It might just be the motivation he needs to spend some time outdoors getting some fresh air. And who knows, he may even want to start reading or doing homework in it! Check out a hammock here.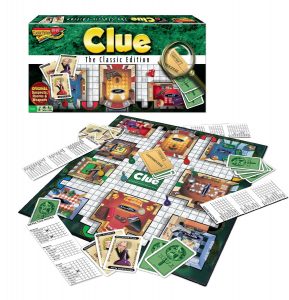 Here's a great classic board game that will really get his problem-solving brain working! Figure out who dunnit' by traveling through the mansion and asking questions – and it's different every time. This is a fun family game too – not just for younger kids. See Clue here on Amazon.
Coggy is a gear game that will really get his critical thinking and logic skills working. There are challenge cards that you have to recreate by folding and clicking the gears into position. It's a great solitary game but you can even turn it into a challenge round with friends or mom/dad! See it here on Amazon.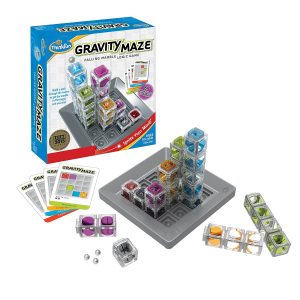 Marble runs are incredibly fun – but add a logic puzzle element…fascinating! There are a ton of challenges that you recreate to watch the marbles run and fall through the maze. It's a great game for building spatial reasoning and planning – but it's also fun! See it here on Amazon.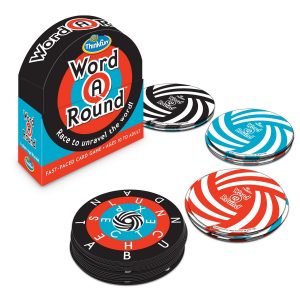 Kids in middle childhood really start enjoying group games so much more – and here's a game that's fun for the whole family! You're racing to read the word around the card. It's challenging enough to have some friendly competition but not so hard that you want to give up. Check out Word A Round here on Amazon.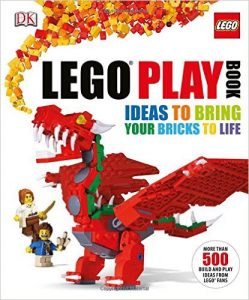 If your boy loves playing with LEGO, this is a must-buy. It's a New York Times Bestseller with all kinds of building ideas! It has a collection of simple, medium and difficult models of everything from cars to animals to buildings to people and all sorts of other great things. Seriously cool. See it here on Amazon.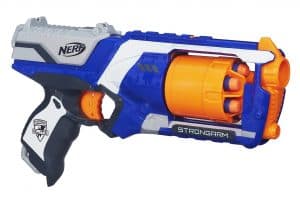 This is such a fun toy for anyone – kids and adults! It's easy to use and it can really create some hilarious and fun family memories if used properly. Why not create a family tradition of nerf wars?! See it here on Amazon.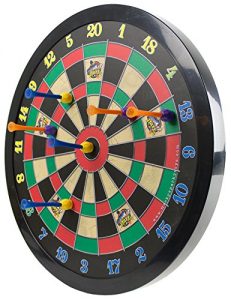 Another great solitary or group game for your 9-10 year old is this Magnetic Dart Board. Since it's magnetic, you can rest assured of its safety. It targets using his fine motor skills and hand/eye coordination – and if you're creative, you can even turn it into a mental math game! Check it out here on Amazon.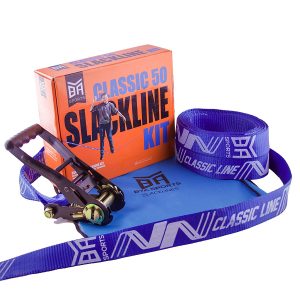 Here's the most creative gift on this list: a slackline. Believe it or not, this is a really a great outdoor activity that works all of his muscles, plus it improves balance and coordination. This is a beginner size, so it's a thicker weave and a wider line, which is perfect for his age. See it here on Amazon.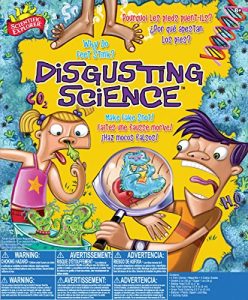 If he's really into all things science, this Scientific Explorer Kit is the perfect idea! This kit focuses on fun facts about the body, and includes all you need to create an intestine model, learn about mold and bacteria, and a whole lot more! See it here on Amazon. If you're interested in other kits, here's a Mind Blowing Science Kit focused on (safe) chemical reactions or a Tasty Science Kit focused on all things food.
Conclusion
You're really in a wonderful season spending time with a 9-10 year old boy – their minds are always learning and applying new facts and principles. It's amazing! These gifts and ideas will give him the tools he needs for a ton of fun and even some educational stuff.
If you didn't find what you were looking for, be sure to check out Amazon's Most Wished For Young Adult Books, Amazon's Most Wished For Boys Tees, or Amazon's Best Selling Building Toys.
Happy Shopping!