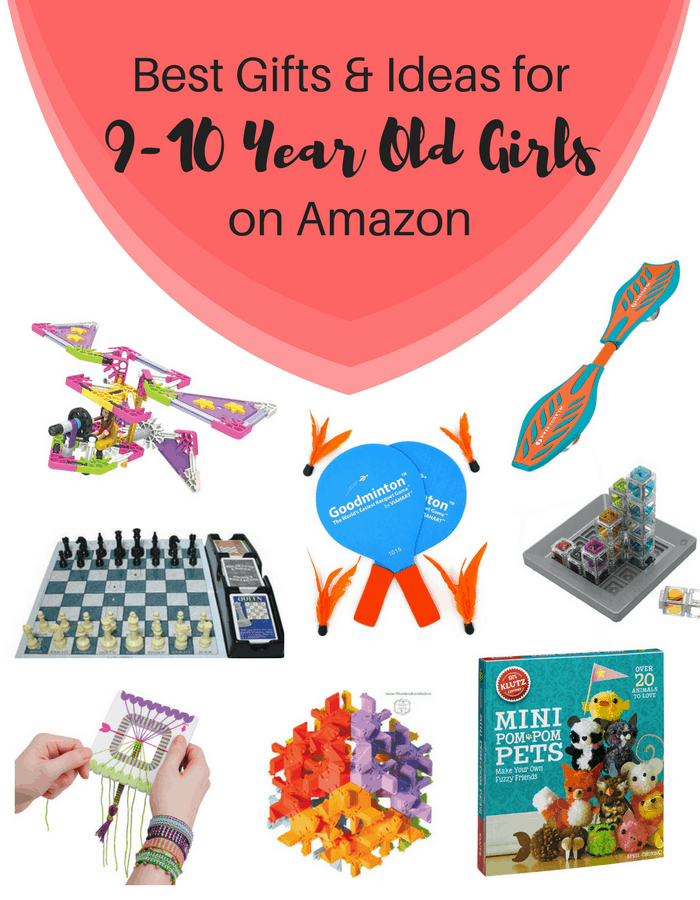 Congratulations! Your 9 to 10 year old girl has entered middle childhood and is certainly growing in independence and sense of responsibility. You may have noticed that her attention span is increasing and she's working towards being a great problem solver. Most girls this age start to really enjoy group games, and she may have started to develop hobbies and special interests. It's really a fascinating time to be involved in her life, especially watching her feel success when she learns something or applies a new skill well!
With all the developmental changes happening right before your eyes, it's hard to keep up with good ideas that will really interest her and her growing mind. Here are the Best Gifts & Ideas for Older School Age Girls (9-10 Years Old) on Amazon!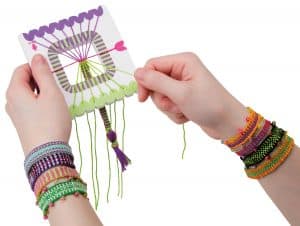 Here's a great activity for an older school age girl – it fosters creativity and it's even more fun to do with her friends! This kit makes creating bracelets much easier with the wheel & loom included, plus it's got great embroidery floss with beautiful beads to add a little bling. See it here on Amazon.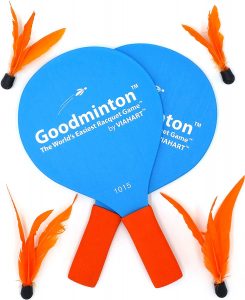 Looking for a great indoor/outdoor activity? Goodminton is the perfect choice! The soft foam paddles and the birdies mean endless fun – and fun that won't cause a huge mess or broken lamps. It's an easy way to introduce racquet sports and it's a great way to work on hand/eye coordination. See it here on Amazon.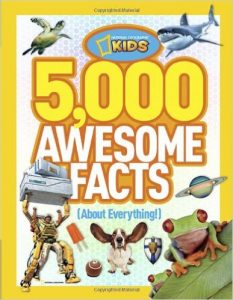 Kids in middle childhood are generally fascinated by the facts and figures that drive our world – and with the awesome pictures and fun content in this book, she will love reading and learning! It's also a great conversation starter about a ton of different subjects from science to nature to food to history and literally everything in between. See it here on Amazon.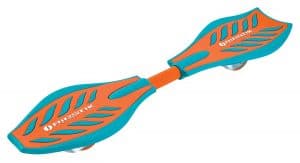 You have surely noticed that kids of all ages have an endless amount of energy – it's hard to keep up with them sometimes! This RipStik is an awesome idea for your 9-10 year old. It's sized just right, and you'll be surprised that some reviewers say this is a favorite over video games and tv shows! See the Razor Ripstik here.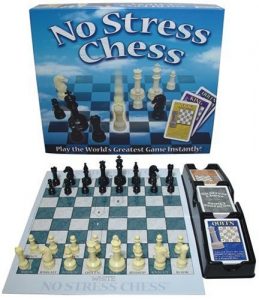 Chess can be so much more than the traditional thinking/strategy game that you imagine it is. No Stress Chess is the perfect way to introduce an age-old favorite. It's the traditional game, but the deck of action cards with moves teaches your child without the stress of remembering all the rules at once. She might be the next international grandmaster! See No Stress Chess here on Amazon.
Here's a fabulous way to merge fun with education! This K'Nex Up, Up & Away Building set uses a kid's natural creativity and curiosity toward building a greater understanding of science, technology, and engineering. This set includes 140 K'Nex pieces, plus figures and accessories with an aviation theme. It also comes with an experiment guide – but the possibilities are really endless. See it here on Amazon.
No, you didn't read that wrong. Reptangles are turtle-shaped blocks that build similar to LEGO's – but a bit more complex. Just two of these turtles combine in 100 different ways! So you can imagine the endless creative engineering your child's mind will think up. Check out Reptangles here on Amazon.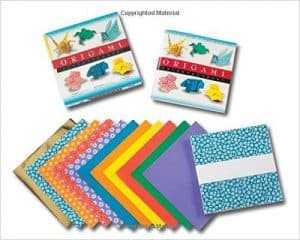 Origami is a fun, entertaining way for her to get some creative juice flowing. This set is simple & straightforward and has everything you need included in the kit (instructions, diagrams, folding paper, etc). She can fold anything from a swan or flamingo to a dandelion to a fox and so much more! See it here on Amazon.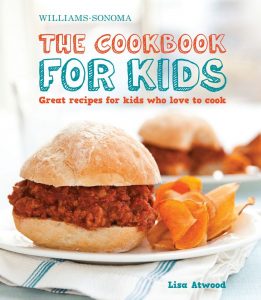 With more than 60 yummy, easy recipes, this cookbook is an easy, engaging way for her to explore the science and art behind food. And who doesn't love a tasty treat?! This book has fantastic illustrations and great recipes that will inspire your child toward healthy eating. And who knows…you may have the next kitchen idol! See it here on Amazon. Another great cookbook option is The Everything Kids' Cookbook.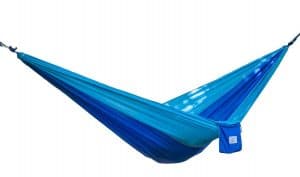 Whether your 9-10 year old girl likes camping or not, a hammock can still be a wonderful idea – especially if you live in a great climate. It might just be the motivation she needs to spend some time outdoors getting some fresh air. And who knows, she may even want to start reading or doing homework in it! Check out a hammock here (there are tons of color options!).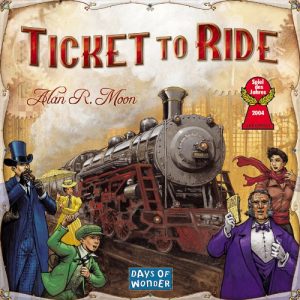 Finding a great board game that is consistently fun and engaging can be hard – especially when you want it to be good for the whole family. Well, Ticket to Ride is a winner. It's easy enough for beginners and the different components really make for an exciting game every time! She will love playing it – and so will you! See it here on Amazon. If you're looking for another great board game option, Clue is another fan favorite.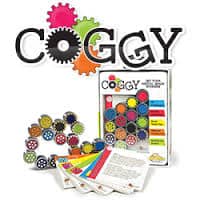 Coggy is a gear game that will really get her critical thinking and logic skills working. There are challenge cards that you have to recreate by folding and clicking the gears into position. It's a great solitary game but you can even turn it into a challenge round with friends or mom/dad! See it here on Amazon.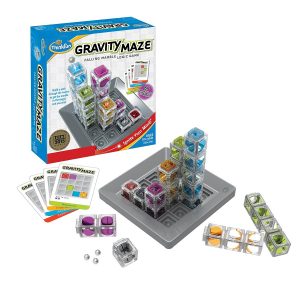 Marble runs are incredibly fun – but add a logic puzzle element…fascinating! There are a ton of challenges that you recreate to watch the marbles run and fall through the maze. It's a great game for building spatial reasoning and planning – but it's also fun! See it here on Amazon.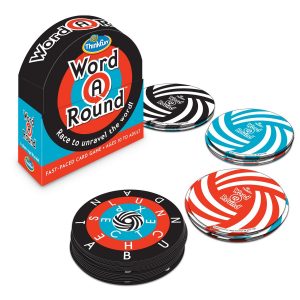 Kids in middle childhood really start enjoying group games so much more – and here's a game that's fun for the whole family! You're racing to read the word around the card. It's challenging enough to have some friendly competition but not so hard that you want to give up. Check out Word A Round here on Amazon.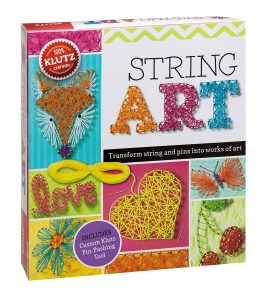 With this kit, your 9-10 year old girl will transform regular old string and pin into true works of art! She'll be able to create between six and eight projects from the materials included, but the ideas and templates make the potential project endless. She'll spend hours creating her heart out. See it here on Amazon.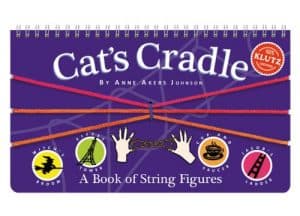 This Cat's Cradle Kit won the Parent's Choice Award – and for good reason. It's fun activity that she can take with her in the car, to the doctor's office, to after-school care…really anywhere! The book contains several string patterns with very clear instructions, plus the string loop and an interactive journal. See it here on Amazon.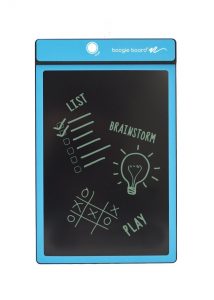 If your 9-10 year old girl like doodling, drawing & leaving notes, she will love this boogie board. It's essentially an LCD tablet version of a chalkboard – so cool! She can draw and doodle for hours – or even use it for school homework. It's also so easy to carry around. See it here on Amazon (there are a few other color options, too).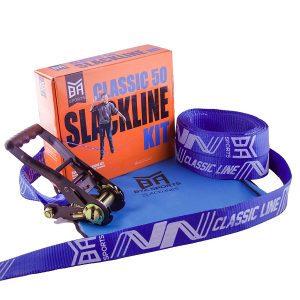 Here's the most unexpected gift on this list: a slackline. Believe it or not, this is a really a great outdoor activity that works all of his muscles, plus it improves balance and coordination. This is a beginner size, so it's a thicker weave and a wider line, which is perfect for his age. See it here on Amazon.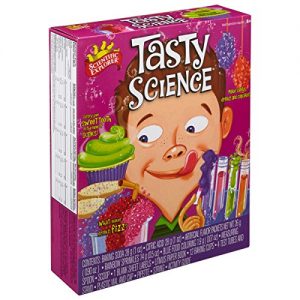 If she's really into all things science, this Scientific Explorer Kit is the perfect gift idea! This kit focuses on fun facts about food and includes all the materials that you need for experiments about soda pop, cakes rising, and more! See it here on Amazon. If you're interested in other kits, this Disgusting Science Kit focuses on the body and this Mind Blowing Science Kit focuses on (safe) chemical reactions.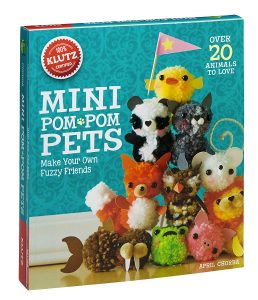 These mini pom pom pets were too cute not to include in this list! It's a fun way to use her imagination and creativity – especially with friends! She can even make them and trade them. The book has a ton of ideas and the kit includes all the materials she'd need. See it here on Amazon.
Conclusion
You're really in a wonderful season spending time with a 9-10 year old girl – their minds are always learning and applying new facts and principles. It's amazing! These gifts and ideas will give her the tools she needs for a ton of fun and even some educational stuff.
If you didn't find what you were looking for, be sure to check out Amazon's Best Selling Chapter Books, Amazon's Most Wished For Girls Tops & Tees, and Amazon's Best Selling Toys & Games.
Happy Shopping!