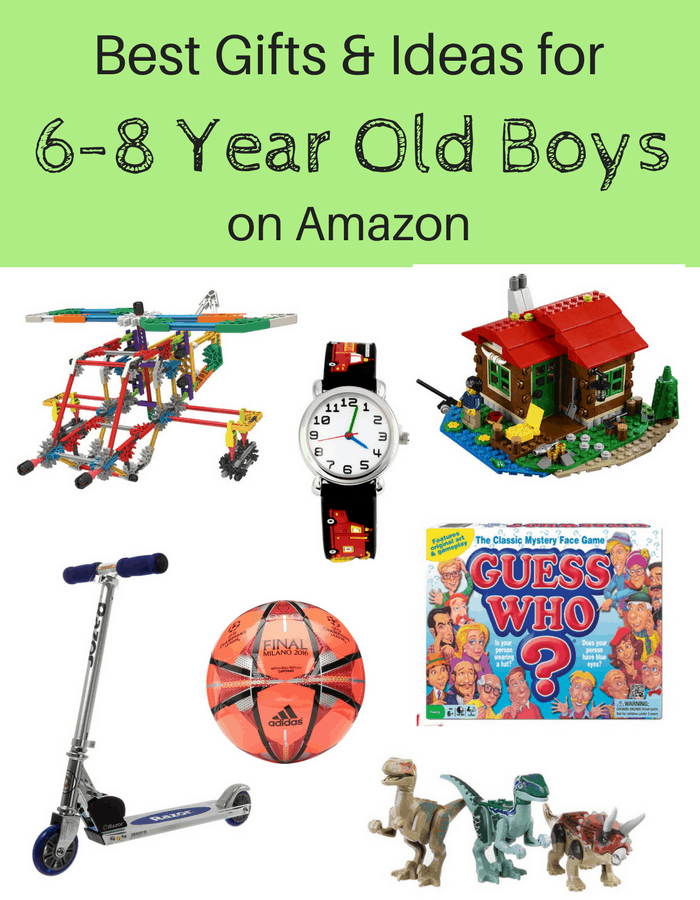 Your little boy is not so little anymore! At 6 years of age, he's now reached middle childhood and is gaining so much more independence in his thoughts and actions. He is probably paying more attention to friendships and wants to be liked by others. And as he continues understanding teamwork, he'll grow to enjoy pretending and even simpler board games!
Finding the perfect toy that your 6 to 8 year old boy will truly enjoy can be difficult, but here are some of our favorites to get you started! Keeping age and development in mind, here are the Best Gifts & Ideas for Young School Age Boys (6-8 years old) on Amazon.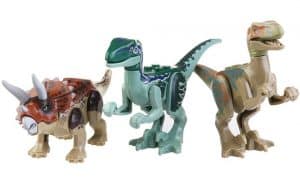 These Dinosaur Building Blocks will help create wonderful memories as your little boy plays on his own or along with his friends. They work really well with other Lego sets, plus they will help him build his imagination and creativity. See this set here on Amazon.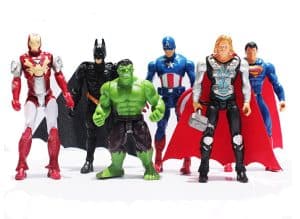 Your little boy will never want to put these Superhero action figures away. They bend and move every which way, so he will be busy saving the world…and maybe even you for hours of the day! This set includes 6 action figures, and you can see more here on Amazon.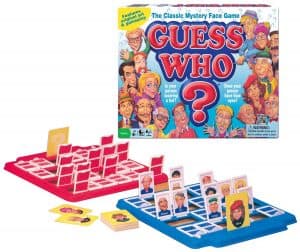 Guess Who is a classic game that your little one will love! Does your person have brown eyes? Is your person wearing a hat? This game really helps develop problem-solving skills, pattern recognition and visual discrimination – plus it's just plain fun! See it here on Amazon.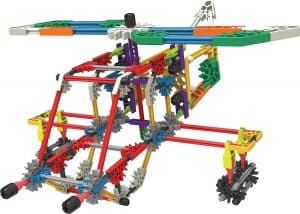 This classic toy is a fabulous way to introduce science and engineering to your growing boy. Because they can be attached in all kinds of ways, it will really open their minds up to creative skills, problem-solving and logical reasoning. It's also a great group toy. See it here on Amazon.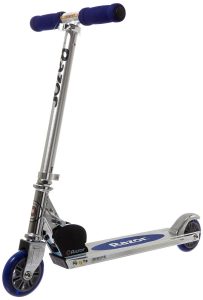 If your little boy loves active movement and needs to get some of his energy out, a scooter may be the perfect gift idea for him. It promotes gross motor skill development and physical exercise, plus he can use it for years to come. See it here on Amazon.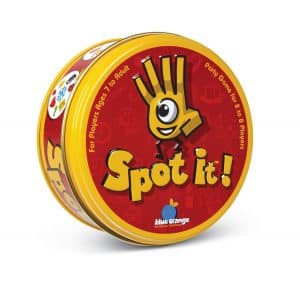 Here's another fun game to play with your little one – or even the whole family! Between any two cards, there's always one matching symbol. Whoever spots it first, wins the round! It's a fun, fast-paced game that helps with focus, visual perception, fine motor skills and even language development! It also comes in a handy travel tin. Check it out here on Amazon.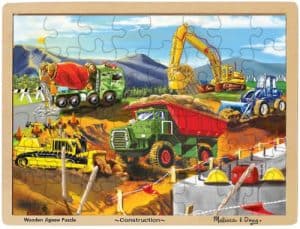 Puzzles are a fun activity no matter what your age! This fun farm friends puzzle is full of cute characters – and the size is perfect for a 6-8 year old. See this construction puzzle here on Amazon. If you dear one loves cars, he'll love this set of three; and if he's a fan of animals this set of Animal Planet images is amazing!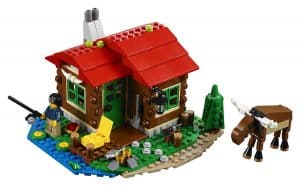 You can never really go wrong with legos, and it doesn't get any better than this lakeside camping set. The instructions are easy to follow, and the end result is such a fun toy to engage his imagination…especially with the lego figure included. See it here on Amazon. Here's a great Demolition set and a cool Ferry set if those are more up his alley.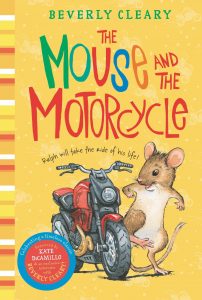 It's never too early to nurture a love for reading – and a funny, adventure-filled book like The Mouse & the Motorcycle will certainly keep him hooked. He might even feel like he's joining in the fun! See it here on Amazon. Other classics are Encyclopedia Brown and Flat Stanley.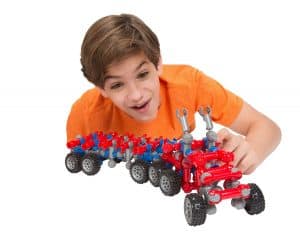 This kit has a similar concept to K'Nex – but even better! Using the guides or their own imagination to create cars and machines. It's another toy that will provide endless entertainment…and even education! See it here on Amazon.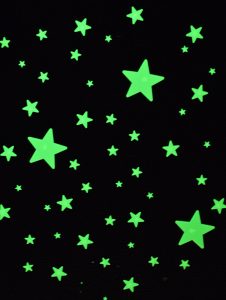 Turn his room into a magical starry night with these glow in the dark stars! Not only will it provide just enough light to knock that fear of the dark, but it could also be the beginning to a love for all things science. He can even put them together in constellations! See it here on Amazon.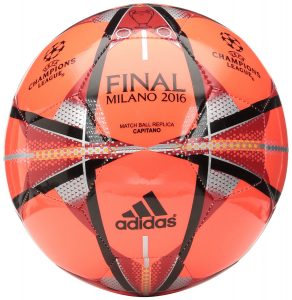 At this age, your 6-8 year old is starting to master doing 2 gross motor skills at a time – like running and kicking a ball! A soccer ball is a great way to encourage him to get outside, breathe some fresh air and get some of that energy out. Who knows…maybe he'll be on the next Olympics team! See it here on Amazon.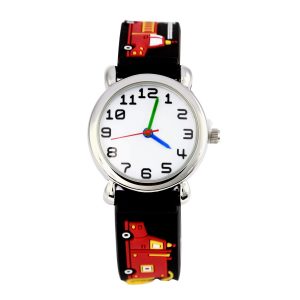 A watch is a wonderful "grown-up" gift that your boy will love. It's not just that he'll feel like a big boy, but it will help him work on telling time, addition and subtraction. Plus there are tons of fantastic options to choose from. See it here on Amazon.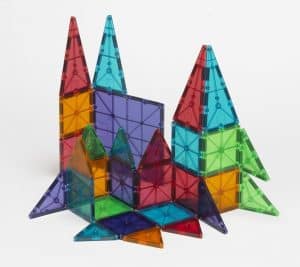 Magna Tiles have been consistently voted as Best Toy for School Age Kids over the past few years – and they have good reason! They are incredibly versatile, and great for encouraging open-ended play, creativity and engineering concepts like spatial relationships, logic and problem solving. See them here on Amazon.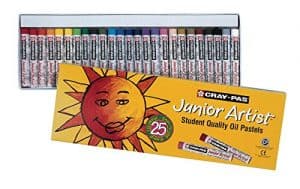 Here is the perfect idea for a young one with an artistic flair. Oil pastels are a brighter, smoother medium than crayons, and he can even practice blending colors! It's a truly magical feeling to have your own set of "professional" art products – and they won't break the bank either! See this set here on Amazon.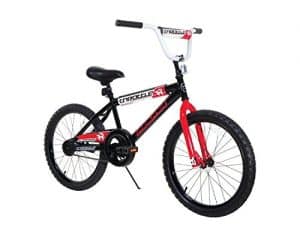 Can you believe he's already big enough to be riding a bike? Not only does a bicycle give him good exercise, it can also instill a true sense of confidence and independence. Just make sure he's got her helmet on! See it here on Amazon.
Conclusion
Watching a little boy blossom as he gains new skills and continues to discover the world around him is absolutely amazing. And getting him gifts like these will really play to his strengths!
If you didn't find what you were looking for, be sure to check out Amazon's Best Selling Boys Clothes and Amazon's Best Toys for Middle Childhood.
Happy Shopping!