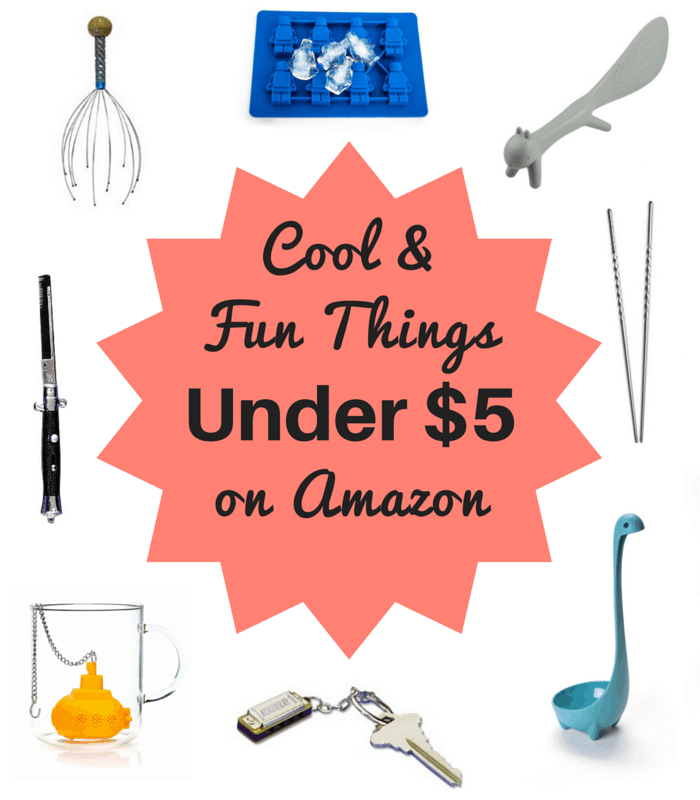 Cool and fun stuff doesn't have to break the bank – in fact, a lot of fun things are actually less expensive than you think. Think of all those stocking stuffers mom and grandma used to get you -or those random aisle caps and checkout displays at Wal*Mart.
So don't think Amazon doesn't have you covered. Here's a list of the best Cool & Fun Stuff on Amazon under $5.
HMDI cables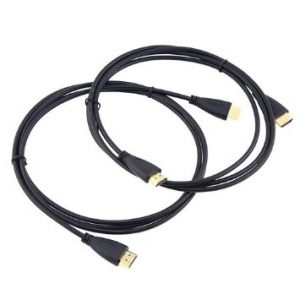 Yes! You can get 2 high quality HDMI cables that are 6 feet long – for under $5! Now that is a good deal. And now you can hook all your devices up for a fun gaming competition or movie marathon. See them here on Amazon.
Hello Kitty Ice Cube Tray
Here's a fun way to add "cool" to your drinks at a party – or just because! It's easy to use and creates a fabulous little touch. You can also use it for molding soap, chocolate or jello! See it here on Amazon.
Stainless Steel Chopsticks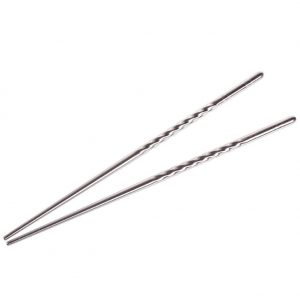 Wondering how to add a fun & cool factor to your next dinner party? Use these chopsticks for Japanese or Chinese cuisine! They are reusable and so easy to wash. And they are weighted perfectly for the usability factor. There are a several different designs if you aren't a fan of the stainless steel look. See them here on Amazon.
Head Massager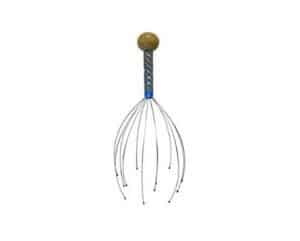 If you've got tension built up in your temples or you just love a good head rub, here's the product for you. This little thing is quite magical – and you will not want to stop the relaxing, soft scratching. See it here on Amazon.
LED Sink Light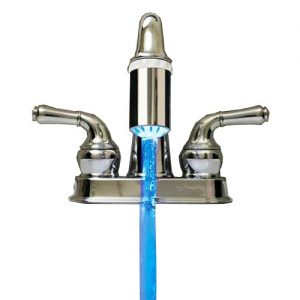 Well here's a fun sink accessory if there ever was one! It's an LED light that connects to your faucet, and it tints the water red for hot and blue for cold. It helps you save water and it's got a filtration system included! See it here on Amazon.
8 oz Flask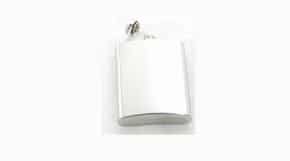 Here's a great way to spend $5 – a stainless steel flask for the drink of your choice. You could even use it to carry a little reserve water on your next camping trip! It's a solid gauge of metal with a sturdy cap – it'll last years. See it here on Amazon.
Communist Manifesto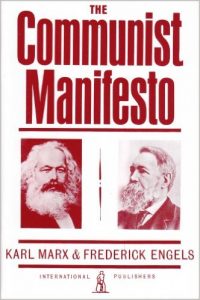 If you're idea of fun is diving into a literary classic with some philosophy mixed in, here's your product of choice: The Communist Manifesto by Karl Marx. It's top-notch read for a hard-to-beat price. See it here on Amazon.
Squirrel Rice Spoon
This is a super-cute, fun accessory to dinnertime! Who can resist eating rice if it's served by this cute squirrel?! It's made from quality, sturdy material, and the squirrel legs hold the spoon up without any problems – no need for a resting dish! Adorable, fun and functional. See it here on Amazon.
Yellow Submarine Tea Infuser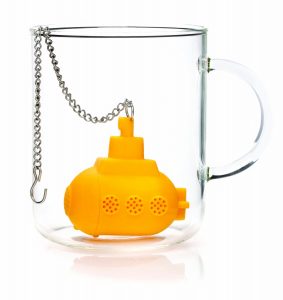 What's not to love about this guy? With the bright silicon shape and the easy-to-use process, it makes tea-drinking even more cool! It also has a fine metal chain that allows you to lower the submarine deeper for better steeping if you so choose. See it here on Amazon.
Mini Harmonica Key Chain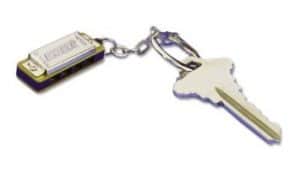 Want to spice up your key ring? Here's a mini harmonica that can be your new hobby too! It plays in the key of C and has 4 sound holes. It's a great way to grab attention or start a fun conversation – because who carries a harmonica around on their keychain anyway? See it here on Amazon.
Bottle Opener Ring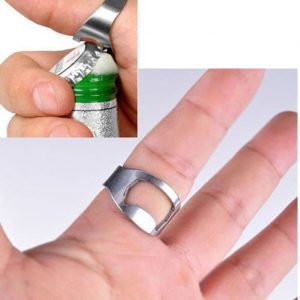 This bottle opener ring is literally the best bang for your buck…cause it's less than $2 and it works every time! It's a nice little accessory to have on your keychain or in your kitchen drawer. And since it's made from thick, quality metal, it will surely last way past it's worth. See it here on Amazon.
Nessie Soup Ladles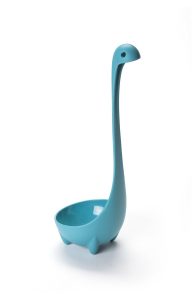 There's nothing quite as annoying as losing your ladle in the soup. But not anymore! These fun ladles are shaped like the Loch Ness Monster. Regardless of your opinion on the stories, you'll love using these guys for your soup and sauces. See them here on Amazon.
Lego Ice Cube Tray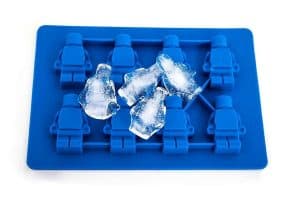 If you're more into lego figures than Hello Kitty, try these guys out! Made out of silicon, this ice cube tray is so easy to use and clean. And you can use it for other goodies as a chocolate or jello mold. See it here on Amazon.
Switchblade Comb

Here's a practical and stylish way to spend your five bucks – and what's not to love about a cool switchbla..er, comb? It works just like a switchblade, and it has a safety lock too, so don't worry about popping your comb at an inconvenient time. See it here on Amazon.
Shoe Wash and Dry Bag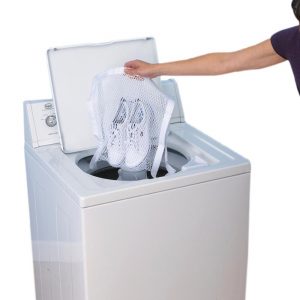 Looking for a cool household contraption? This shoe bag allows you to wash and dry your shoes without losing the strings or ruining the quality of your shoe material. Plus, that noise when shoes are in the dryer…ugh. Not with this bag! See it here on Amazon.
Thumb Book Page Holder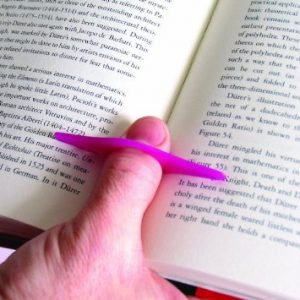 Yes! Cool, fun and convenient! Try reading a book or magazine with this book page holder, and you'll never go back! Just slip it on your thumb and start reading. It may look ridiculous, but it works really well. See it here on Amazon.
Conclusion
It's hard to resist buying a gadget or novelty item when it's less than $5 – and Amazon has a huge inventory of cool and fun things like the ones mentioned here.
If you didn't quite find what you were looking for, be sure to check out Amazon's Most Wished for Novelty Toys and Games and Amazon's Best Selling Office Products.