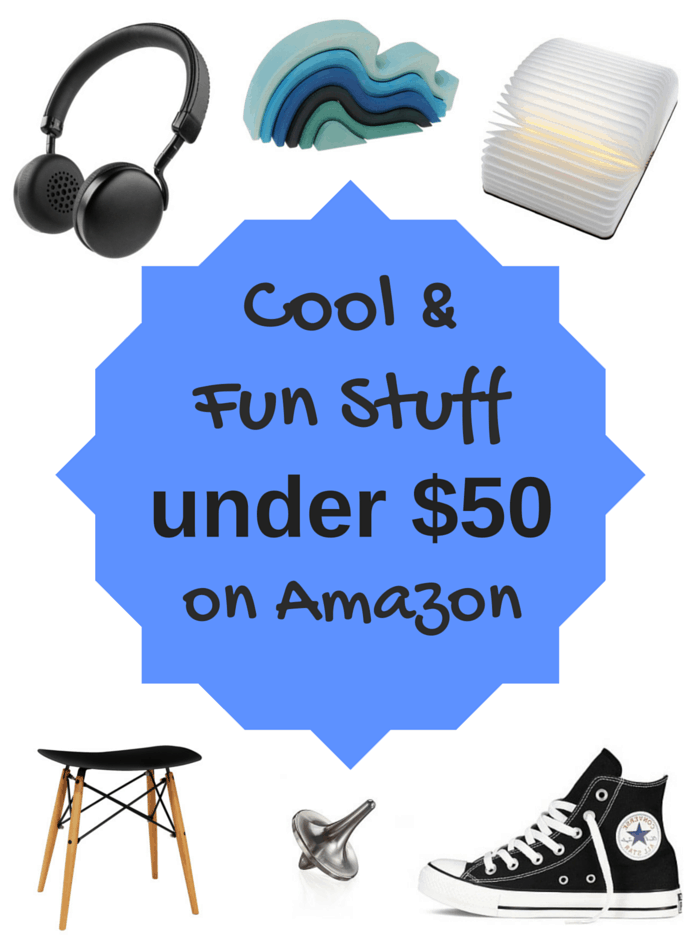 50 Cent. Fifty Shades of Grey. 50 States. Hawaii 5-0. 50-50 chance.
It's a pretty common number…but $50 to spend however you want? That's hard to come by. You certainly don't want to waste that 50 bucks on something lame, especially if it's a gift for someone else!
So here's a list of Cool & Fun Stuff on Amazon under $50.
Bluetooth Headphones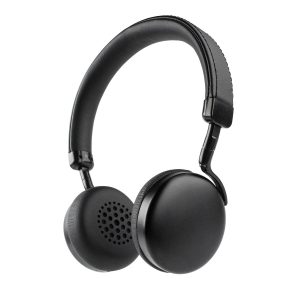 These bluetooth headphones are lightweight, cool, and classy. They are engineered to give you a balanced, rich music experience while blocking out all the other random noises around you. Plus, all the controls and the mic are built into the headset. And did I mention they are so comfortable?! See them here on Amazon.
Wine Bottle Holder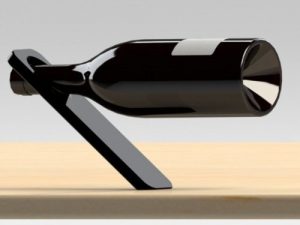 This is the coolest way to display or serve your favorite wine. Ever. It's sleek design uses the bottle as a counterweight – it's mesmerizing! The holder is made of sturdy aluminum so you don't have to worry about breakage, and it fits most standard bottles. Sophisticated, unique and cool. See it here on Amazon.
Travel Domino Set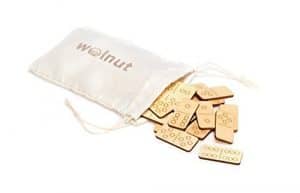 The only problem with most domino sets? They are so freaking heavy. Not so with this sleek wooden set! They are made of all natural birch wood and leather. They have a fun minimalist design cut in by laser and come with practical muslin bag. See it here on Amazon.
Contemporary Stool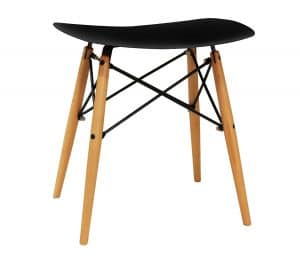 If you're looking for a stylish accent to your living space, this stool is for you! It's sturdy and comfortable, and it's design will totally up the cool factor in the room. It won't clutter up a smaller space either! See it here on Amazon.
Chuck Taylor Shoes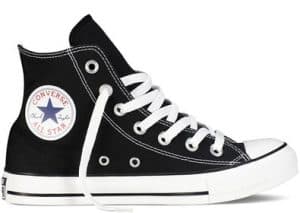 Chuck Taylors are one of the longest running "cool" shoe out there. They're lightweight with rubber soles and canvas material – and you can sport them with so many different outfits on all kinds of occasions. And they are all kinds of comfortable. See them here on Amazon.
Waves Stacker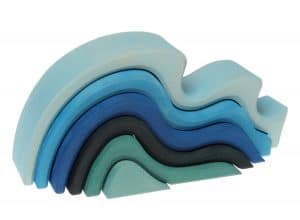 Here is the perfect desk or coffee table accessory. It looks cool and it's so fun to play with if you have a spare minute. These nesting blocks fit perfectly together since they are carved from a single piece of wood – and you can stack them in a ton of different ways! Lead on creative minds! See it here on Amazon.
Smartphone Mount/Stand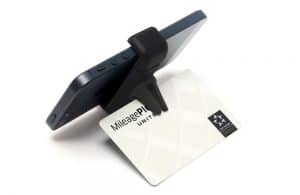 This smartphone mount will be your new favorite product. It positions your smartphone perfectly at sight level so you can safely drive and use maps, music or take a hands-free call. Basically, it clips onto your air vent and you can pivot it to your desired angle. Plus, you can use any credit or membership card from your wallet to convert it into the perfect stand on any flat surface. See it here on Amazon.
Silent Wall Clock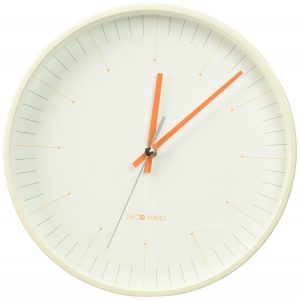 If you get annoyed with the ticking of normal wall clocks, this should be your next investment. It's totally silent – and it keeps time wonderfully! DecoMates offers several cool & stylish designs, and it's so easy to mount. See it here on Amazon.
Forever Spinning Top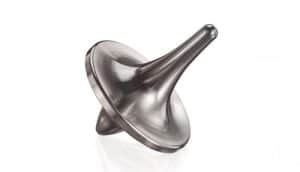 This is the coolest little toy on this list. This top is meticulously engineered to just keep spinning, just keep spinning. It is a fantastic desk accessory or gift. In fact, you could even start a professional top spinning competition! Seriously, it's so cool. See it here on Amazon.
Folding Book Light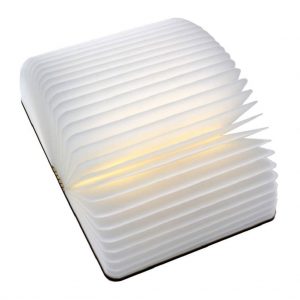 What a nifty idea! This wooden folding book light is ingenious. It opens up to cast a beautiful light, and it can be folded to create a 360 degree lamp – perfect for camping! It's rechargeable and environmentally friendly. See it here on Amazon.
Balloon Dog Figurine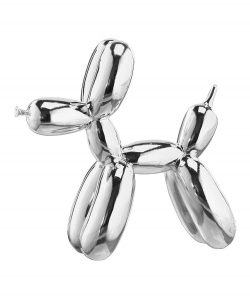 Here's a cool figurine to add to your collection – a metallic balloon dog. He makes a nice little piece of sculptural art to your desk or shelf. And it's heavy enough to be used as a paperweight too. See it here on Amazon.
3 Section Frying Pan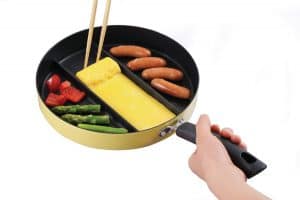 Love cooking but hate doing all the dishes? This is a cool solution! It's a frying pan divided up into 3 different sections. It's the perfect pan to cook for 2, and it works on all cooktops. It also works well if you have small cooktop – this is as minimal as it gets! See it here on Amazon.
Water Resistant Power Strip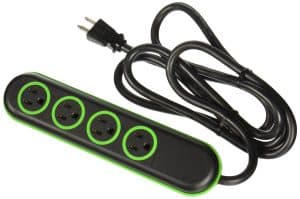 Finally – a power strip that will keep your machine working even if the power strip is exposed to moisture! This power strip is a cool product because everyone has spilled their coffee around their workstation before…and boy is that dramatic! No more. It's also child safe and surge protected. See it here on Amazon.
Simple Lasagna Pan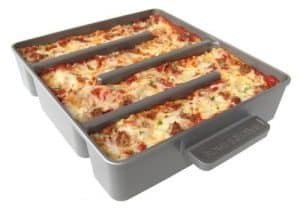 This is an awesome kitchen gadget! It's a pan designed specifically for lasagna – it's one continuous zig zag so that you get a perfect piece every time without the whole thing falling apart! It's non-stick and easy to clean, plus you can use it for so many other things like bread, other baked pastas, meatloaf and more! See it here on Amazon.
3 Man Chess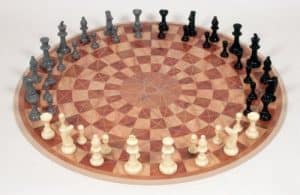 Looking for a fun new game to play? Here is a unique take on chess that's no longer limited to 2 players! It's a beautifully crafted board with 3 teams (black, gray and ivory) – and the different tactical and strategic options are almost endless! See it here on Amazon.
Soft Serve Maker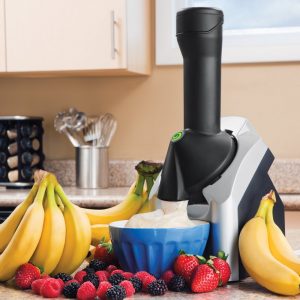 Making soft serve ice cream has ever been easier – and who doesn't love soft serve? This thing is so fun and easy to use, and you can tailor the recipes to your own tastes and dietary needs! The results are elegant and heavenly. See it here on Amazon.
Bubble Waffle Maker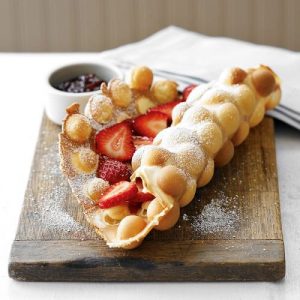 Waffles are fun and amazing. But have you ever tried Bubble Waffles?! They are even better, and now you can make them at home! It works like a charm every time, and they make a great breakfast, snack or even delectable dessert. See it here on Amazon.
World's Largest Hershey Bar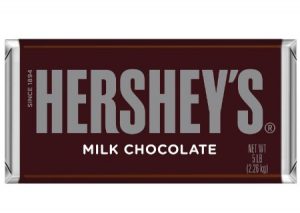 Here is the coolest gift you could ever give to your chocolate-loving friend. 5 pounds of creamy milk chocolate. It's a unique, sure to be loved gift. See it here on Amazon.
Conclusion
Amazon has been blessing us with cool and fun products for years – and there are so many great things under $50. But there's more to be found! If you didn't find what you were looking for, be sure to check out Amazon's Best Selling Products from Startups and Amazon's Most Wished for Collectibles.