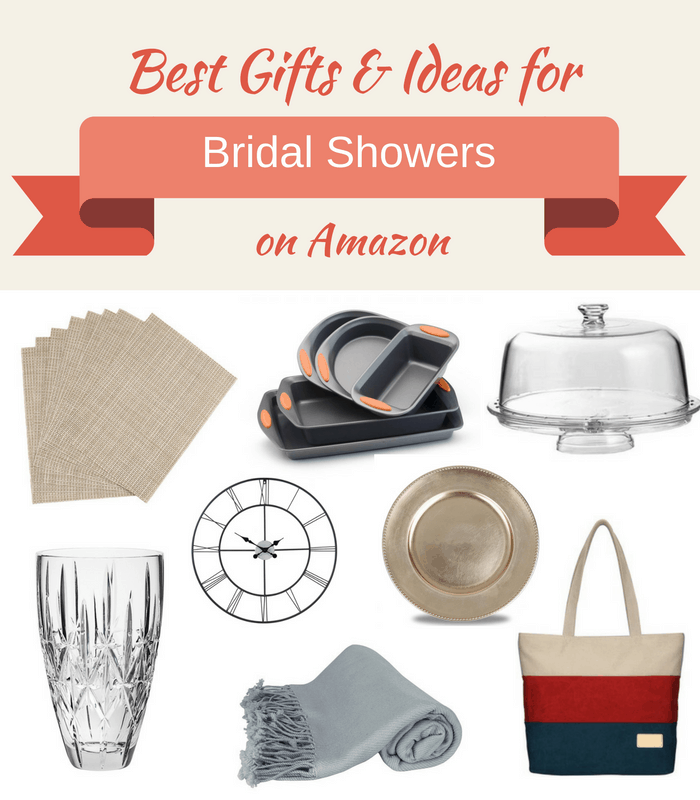 Thinking about that bridal shower on your calendar and struggling with what to give the lucky bride? Should you get something off the registry…or not? Let's be real; the happy couple likely put a lot of time and energy into their registry, but sometimes there isn't anything left that communicates your happiness and congratulations the way you were hoping (measuring cups or spatulas…really?).
In the event that you're weighing your options – you could always use their registry as a guide for style and general preferences and choose something that they really would use that works with something else on their registry (think placemats & linen napkins that coordinate with their dishware design). Keeping the newlyweds' personality & preferences in mind, here are the Best Gifts & Ideas for Bridal Showers on Amazon.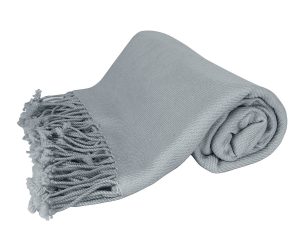 Nobody in their right mind would be sorry to get a soft, comfy throw! This authentic cashmere throw is the perfect accent for the living room or bedroom – there are several classic colors to choose from too. See it here on Amazon.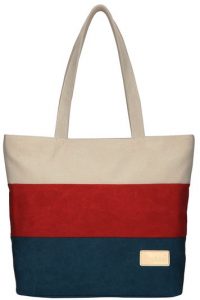 Is the newlywed couple headed to an exotic honeymoon location? Giving a practical yet stylish tote bag like this one could be the perfect gift, especially if you fill it with fabulous essentials like sunglasses, a cute beach towel and sunscreen! See it here on Amazon.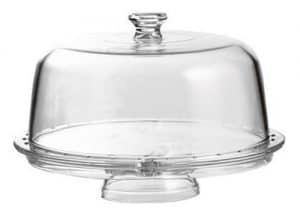 Most couples don't think about registering for a dessert stand. It's one of those things you only think about when you're stuck without it. This one is a classic glass design that will coordinate with their home design, and it's multipurpose. Flip it upside down to transform it into a chip/dip platter or a dessert bowl. See it here on Amazon.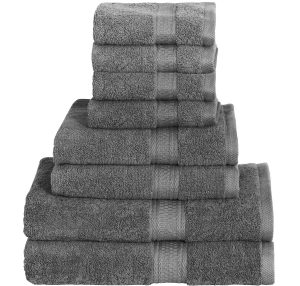 A home can never have too many towels – especially if you choose a neutral color that won't clash with their preferred color scheme. You never know when guests may show up or your laundry just gets behind. This set is a great buy and high quality material. See it here on Amazon.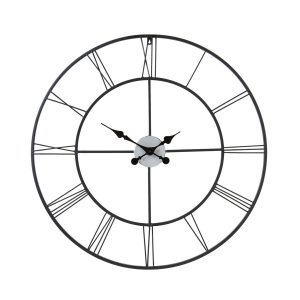 Focus walls are definitely a trend in home decor these days, and a wall clock like this one will accent just about any design scheme – from traditional to modern to country chic. And clocks are another item you don't think you need..until you do! See it here on Amazon.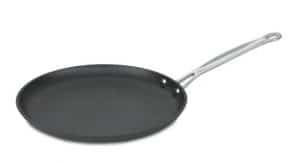 There is a high likelihood that the couple-to-be did not register for this pan. Not many people wake up extra early just to have fancy crepes for breakfast. However, this pan is probably one of the most versatile pieces of cookware out there. It definitely won't go unused. See it here on Amazon.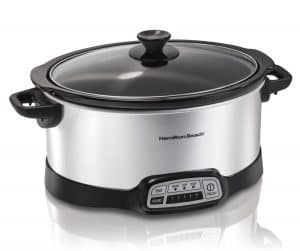 A slow cooker is a fabulous gift for a couple who works long hours. There are millions of easy, tasty recipes to pop in before you leave for work to be ready that night – without much prep work at all. They will be surprised at how much they love it! See it here on Amazon.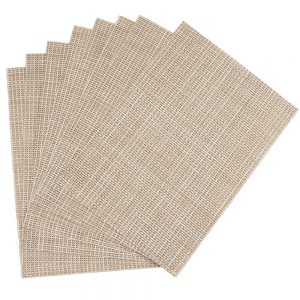 Like we mentioned before, placemats are a unique & practical gift that the couple may not have registered for – but would love to have. So check out their dishware designs and choose something that would coordinate well with their design! See them here on Amazon. And here is a nice Round Placemat Design.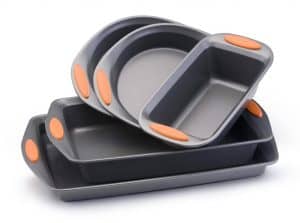 Unless the bride or groom is already a baking enthusiast, they may not have even thought about bakeware! This non-stick combo will set them up for success. They can use it for anything from lasagna & casseroles to pies, quick breads & cakes. An all-around great choice! See it here on Amazon.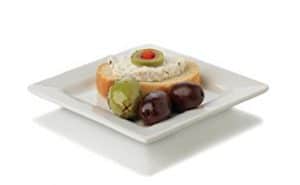 Ok, really? Who even needs appetizer plates? Well, you'd be surprised at how much use you can get out of these bad boys. They are great for get-together occasions like the Superbowl or for a quick piece of dessert after dinner or even for that sunny-side-up in the morning! See them here on Amazon.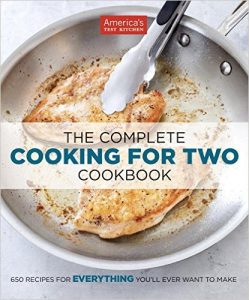 Here's a creative gift that makes a great addition to something on their registry like measuring cups! Most newlyweds aren't used to cooking together – but it can be a fun, romantic evening in with a cookbook like this one. Plus, these recipes are ones you'll actually use. See it here on Amazon.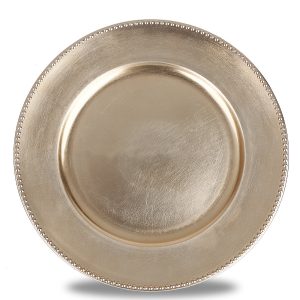 Most people don't even know what table chargers are – ha! If the happy couple didn't register for fine china, a set of table chargers like this are a great way to "dress up" the dinner table setting by placing them underneath each plate. This particular set has several color/style options available to match what they've registered for. See it here on Amazon.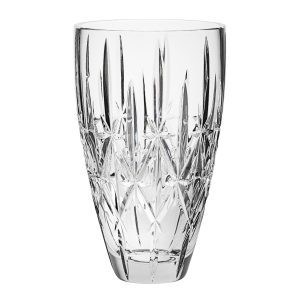 Now here is a classic wedding gift that honestly keeps on giving. A gorgeous crystal vase like this one makes a wonderful piece of decor and even a family heirloom. Just check out Pinterest and you'll see that one vase can go a long way toward making a house a home! See it here on Amazon.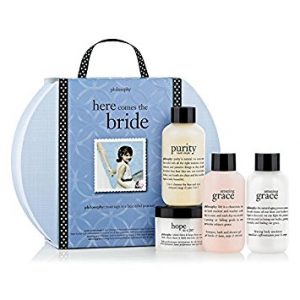 A spa set is the best way to spoil a bride! The products included are crafted intentionally to make the bride-to-be feel beautiful and radiant on her big day. They work for all skin types and the fragrances are subtly aromatic, so it won't clash with her wedding day perfume! See it here on Amazon.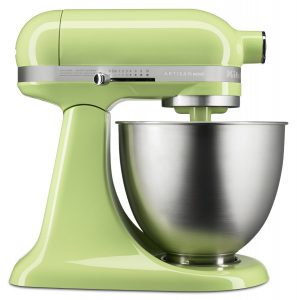 This mixer is the queen of all kitchen products – and so incredibly versatile! It has all kinds of attachments and things, plus it's retro design will look fantastic on the countertop too. There are several colors available – See them here on Amazon.
This ring dish might be the most thoughtful yet simple gift on this list. The hammered metal with a bright silver finish makes a nice accent to any dresser or side table – and the engraving adds a touch of personal. See it here on Amazon. Another wonderful choice is this Jewelry Tree.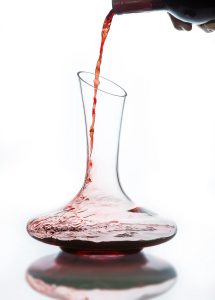 Another fabulous gift that will come in handy as new hosts is this decanter. It's lead-free crystal and has a flawless, sophisticated design. It's meant for wine, but it also works well for iced tea and other mixed drinks. See it here on Amazon.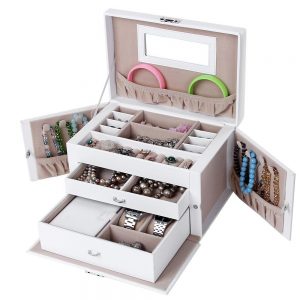 A beautifully crafted jewelry box like this one makes a practical, sweet gift choice for the bride-to-be. It safely stores jewelry from scratches, damage or even worse – getting lost! This one is great because it also comes with a mini travel case (perfect for her honeymoon!). See it here on Amazon.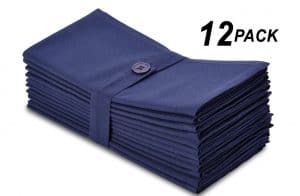 Linen Napkins are another household item that you can always use – especially in neutral colors! They dress up the dinner table just so – and they are much better for the environment than paper napkins. See this set here on Amazon. There are several color options available.
Conclusion
Bridal showers are the perfect occasion to communicate your love and happiness to the bride & groom-to-be. Though these gifts are probably not on their registry, they certainly express congratulations well with their uniqueness & versatility.
If you didn't find what you were looking for, you'll find some quality choices in Amazon's Best Selling Picture Frames and Amazon's Most Wished for Bed Sheets (because you can always use more sheets, right?).
Happy Shopping!