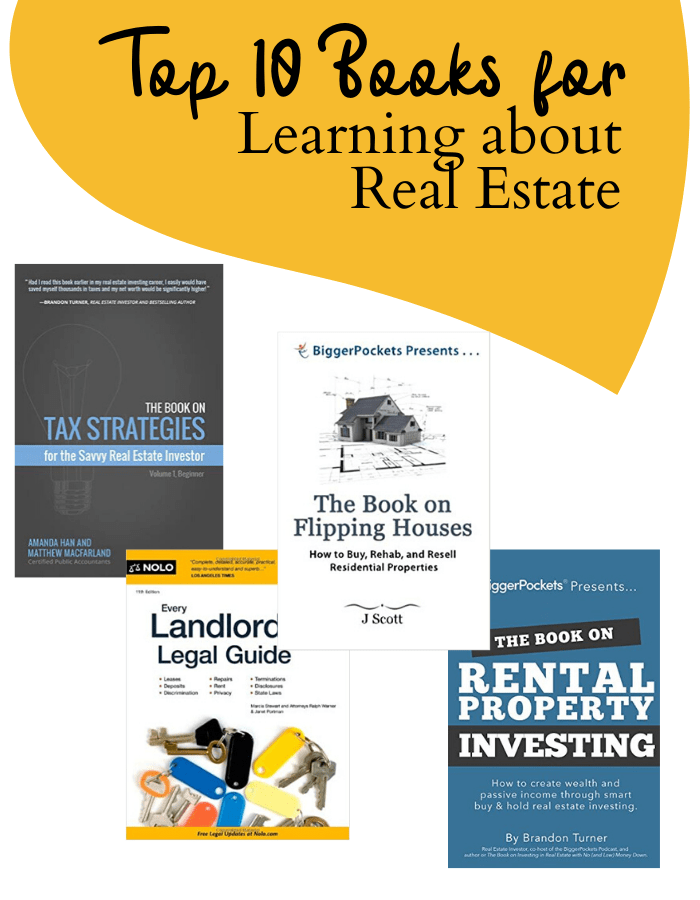 Real estate investing is an excellent opportunity to make money on the side or even develop a full-time job. Most people dive into it without a proper understanding of how to choose the right deal, when to buy, and how to keep up with costs. The best books on real estate will cover a specific discipline like flipping, rentals, or commercial real estate.
We've got a book here for each type of investing and also some covering taxes, mindset, and success.
Gary Keller compiled the greatest truths and secrets about becoming rich from real estate and compiled them into one book. The first step to making any money from real estate is understanding the models that successful investors have implemented for decades.
The book discusses myths about money that hold you back, how to develop a set of criteria, understanding terms and conditions, how to compile a team around you, and strategies that successful investors use to keep track of everything. Find it on Amazon.
If you're considering focusing on rental property investing, this book has you covered. It's a 400-page long guide containing in-depth information about compiling a real estate portfolio consisting of rental properties.
Readers learn important things like why many people fail, strategies for locating ideal properties, how to ready a home for tenants without doing the work yourself, and how to apply for financing without having a lot of money to start. Find it on Amazon.
Author Douglas Marshall has over 35 years of experience in commercial real estate with over ten years of investing experience. He teaches readers the basic laws and principles of investing in commercial real estate so you can jump many of the hurdles and avoid the many mistakes that new investors make.
He teaches you how to find the best properties, secure loans with the best terms, reduce risks, and determine when and why behind what you buy. Find it on Amazon.
Reality TV glorifies house flipping and makes it look much easier than it is. This book cuts out the BS and focuses on teaching you everything you need to know to start a successful house flipping business.
You'll learn how to finance our deals no matter what situation you're in, how to tell a good deal from a bad one, where to look for properties and how to know they're the right one, and how to locate motivated sellers who will offer you their home for the best price. Find it on Amazon.
Making the most profit from your real estate deals is often about timing. Even some of the best books on real estate aren't teaching you that. Author Craig Hall focuses an entire book on it to help you learn how to time your deals and identify the right time to buy and sell.
The book focuses on the seven major trends that impact the real estate market, how to predict price fluctuations, when to sell for the maximum profit, how to add value to a property at the right time, and how to survive downturns. Find it on Amazon.
Few people understand how much money it costs to rehab a home to flip, but being able to estimate these costs before making a deal is essential to having a successful business. This book focuses on identifying issues with a home before they happen.
Readers learn important information like how to inspect a home, determine which upgrade options yield the highest profit, identify the most common repairs, locate critical problems, and compile a team of contractors to do the work for you. Find it on Amazon.
Author David Lindahl offers information to investors who are looking to transition from single to multi-family properties. This is not an entry-level book, and it's intended for those investors who already have experience in the market.
The book provides a proven step-by-step process for understanding how to reposition yourself as a multi-family investor. It includes information like:
Identifying the right properties
How big is too big
How to find high-profit homes
When to buy and when to sell
Buying in depressed neighborhoods
While the book is not intended for beginners, you can learn everything you need about multi-family properties while still working your 9-5 job. Find it on Amazon.
8. Every Landlord's Legal Guide by Marcia Stewart, Attorney Ralph Warner, and Attorney Janet Portman 
As a landlord, it's important to understand how the law impacts your investment. Whether you're new to investing or you're looking to brush up your knowledge, you'll want to make sure you have the most up-to-date legal information when dealing with residential clients.
The book helps readers to learn how to screen tenants, prepare agreements, collect deposits, avoid discrimination issues, handle repairs and maintenance, and reduce liability.
If you're currently a landlord and find it hard to deal with problem tenants and understand your responsibility, this book is a great resource. Find it on Amazon.
While this book is not necessarily about real estate, new investors need to understand how we think about money and why it's wrong. A lot of investing and business, in general, is mindset and practicing the right habits.
Think and Grow Rich has become one of the most popular books on business and success of all time. Napoleon Hill helps readers break down the barriers that restrict them so they can work towards their goals with confidence. Find it on Amazon.
If you don't understand the tax system and how to minimize the amount of taxes you pay, you'll end up paying a lot more than the investor next to you making double what you do. You need to maximize your deductions and write off whatever you can. Authors Amanda Han and Matthew McFarland are certified public accountants, and they teach you all the strategies of tax deductions.
In this book, you'll learn creative ways to maximize your deductions, how to write off your kids, strategies to write off everything you do, and tricks to minimize the amount of time you need to spend on bookkeeping. Find it on Amazon.