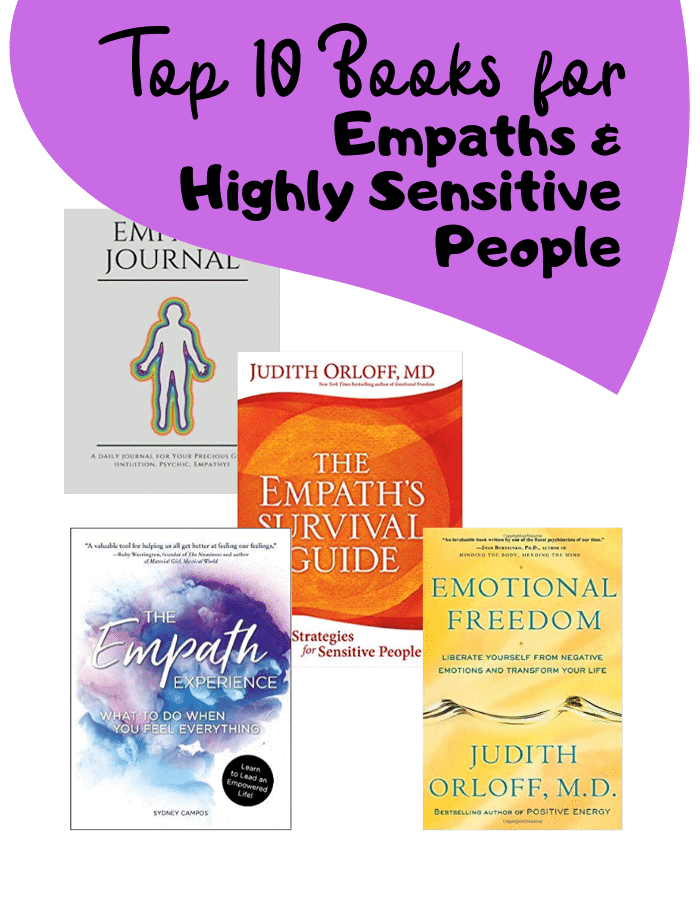 Highly sensitive people often get a bad rap – however, people categorized in this group have many fabulous qualities that contribute to our complex society. They are often creative, intuitive and in tune with the little details that many of us miss!
Understanding the thoughts and feelings of others can be both a blessing and curse. Check out these books specifically tailored for empaths and highly sensitive people to help you live better and build on your strengths. Here are The Top 10 Books For Empaths and Highly Sensitive People on Amazon.
Whose Stuff Is This? by Yvonne Perry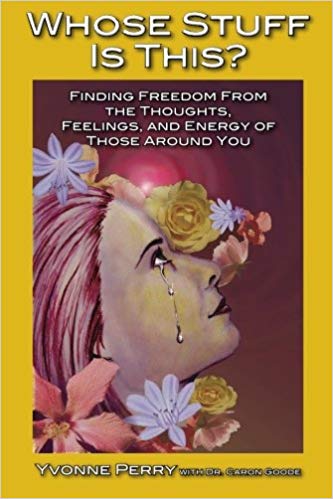 For those who pick up – and end up carrying – the emotions, feelings and energies and can't seem to let go, this book will really help you find freedom! According to one reviewer, it has a "warm and supportive style…concrete techniques for managing energies and…honest and authentic examples and narratives. It felt like listening to a good friend." See it here on Amazon.
Emotional Freedom: Liberate Yourself from Negative Emotions and Transform Your Life by Judith Orloff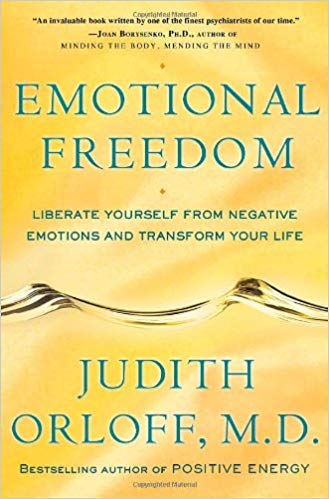 Looking for peace and calm from all that negative energy and confusing emotion? This book is a "road map for those who are stressed out, discouraged, or overwhelmed as well as for those who are in a good emotional place but want to feel even better." See it here on Amazon.
Dancers Between Realms: Empath Energy, Beyond Empathy by Elisabeth Y. Fitzhugh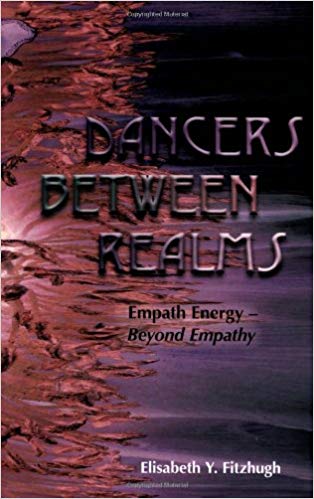 Are you struggling to understand how to flourish as a highly sensitive person? "Self-inquiry is the essential tool to understanding all that motivates and colors your experience of the world. [This] book explores in depth this receptivity, as well as tools, concepts and approaches to support understanding and how to flourish with this heightened sensitivity." See it here on Amazon.
Empath Empowerment in 30 Days by Rose Rosetree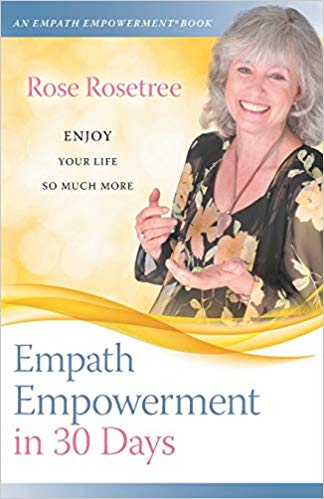 Looking for ultra-practical insight into your deeper self? "Come explore America's only trademarked system for helping empaths lead more fulfilling lives. Develop a stronger sense of self than you've ever known. As a result, you may be surprised to see how your friends start discovering you!" See it here on Amazon.
The Highly Sensitive Person's Survival Guide by Ted Zeff PhD & Elaine Aron PhD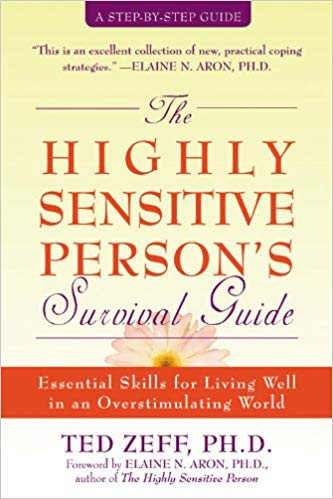 "This accessible, practical guide contains strategies to help you master this critical skill. Build your coping skills by exploring the books engaging exercises." You'll gain a deeper understanding of what it means and learn coping techniques, stress management skills, and how to navigate difficult relationships. See it here on Amazon.
Help! I'm Sensitive: 50 Tools for the Sensitive to Help You Survive & Thrive by Ronni Ann Hall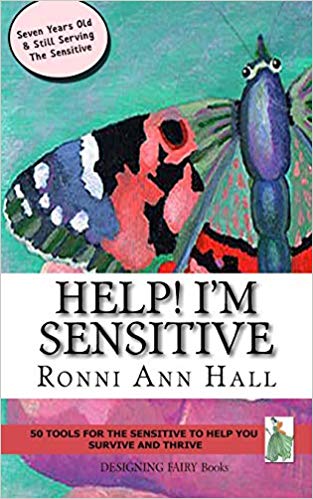 "Organized by problem, with entertaining, down to earth, practical stories throughout illustrating each tool or lesson, you will walk away understanding how to handle the specific issues most empaths deal with and what tools to grab for. A must-have for all sensitives!" See it here on Amazon.
Trust Your Vibes by Sonia Choquette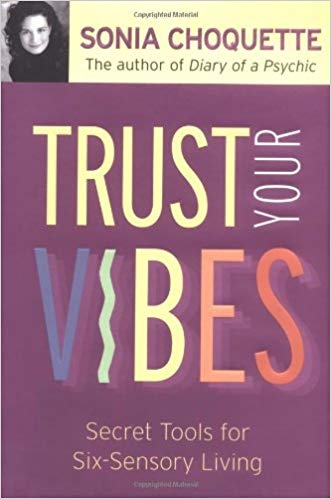 "If you're ready to step into a Divine, more energetically uplifting experience and live an easier, more satisfying way of life, you'll learn how to do so within these pages," which includes real-life case studies! See it here on Amazon.
Empath: A Complete Guide for Developing Your Gift and Finding Your Sense of Self by Judy Dyer
Judy Dyer speaks with love & gentleness as she guides empaths through a self-discovery. "This book will usher your spirit to embrace the many blessings of being an Empath. It will also open new doors of opportunity for you to live your life abundantly. You will discover strategies and coping skills" that will build your confidence and strengthen your gifts. See it here on Amazon.
The Empath Experience: What to Do When You Feel Everything by Sydney Campos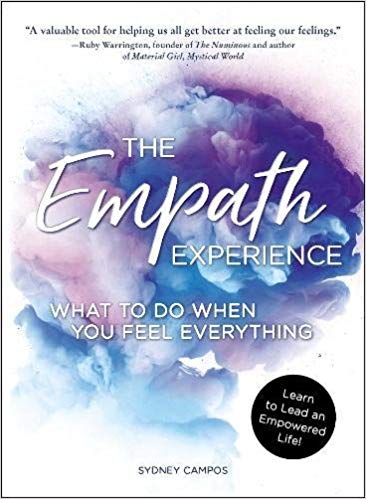 "Learn to lead an empowered life with this supportive and positive guide for those who are discovering their empath abilities and looking for information to help in understanding their gift, as well as how to embrace it and thrive in everyday life." See it here on Amazon.
The Empath's Survival Guide: Life Strategies for Sensitive People by Judith Orloff, MD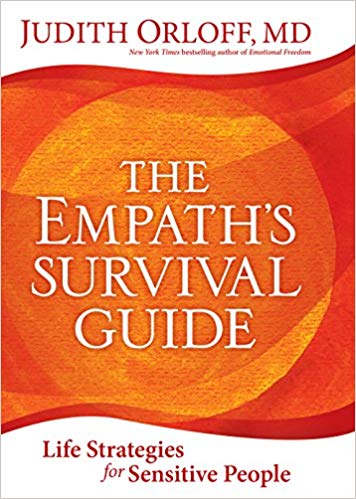 This is a fantastic introduction full of insight and practical strategies. It's "an invaluable resource for empaths and anyone who wants to nurture their empathy and develop coping skills in our high-stimulus world—while fully embracing their gifts of intuition, compassion, creativity, and spiritual connection." See it here on Amazon.
Bonus Resources
The Empath Journal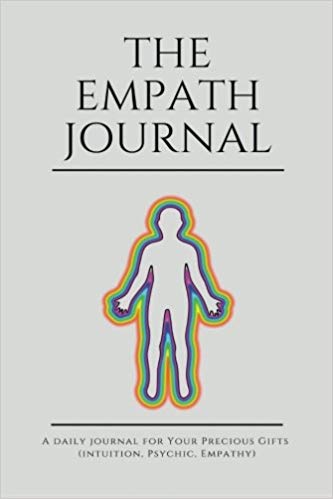 This daily reflection journal will help "encourage reflection on goals, gratitude, & awareness of your precious gifts." It's a great size and has quality binding. See it here on Amazon.
The Empath's Empowerment Journal by Judith Orloff, MD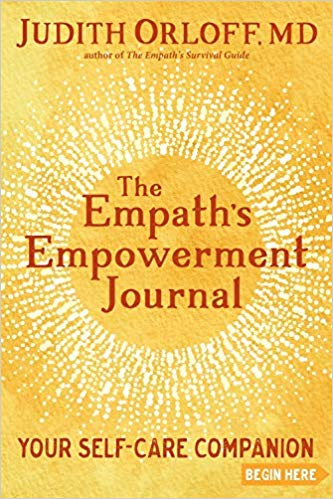 "The premier authority on empaths presents a daily self-care journal created specifically for highly sensitive people." This particular journal has writing prompts, creative tools and inspiration to get the self-care juices flowing. See it here on Amazon.
Conclusion
Empathy and sensitivity towards other people is an amazing gift – though it may seem overwhelming on the day to day. There are all kinds of helpful resources out there, but these are some of the best!
You may also be interested in the Best Self Help Books on Amazon or this list of Books on Anxiety.
Happy shopping!